The best Los Angeles real estate agents are far and few between. In this article, we'll look at how to avoid bad agents so you can hire the best agent to sell your house.
Not all real estate agents are created equal
It's too easy to get a real estate license in California. That's our #1 problem. The #2 problem is everyone thinks it's "get rich quick" selling real estate. When you realize it's a career without training or base salary… well, you either learn to swim in the shark-infested waters or drown an unflattering death.
Every time I turn around someone I know has decided to give real estate a shot. I'm not kidding. It's as if Trader Joes is handing out real estate licenses when you sample the week's promotional crackers.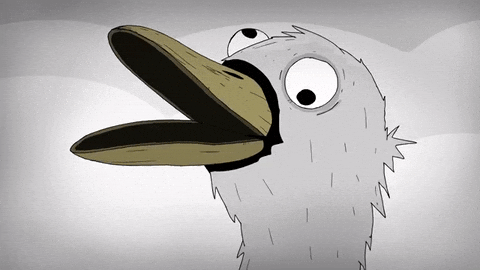 As a real estate broker myself, I get why people give the career a shot. Money. The potential to earn lots of dollars and cents. Hypothetically if you sold one house for $1,000,000 the industry-standard commission fee is $25,000. This is before fees, splits, and taxes but you can see how multiple closed transactions a month or quarter can add up to six-figure paydays.
The same people think selling that house is easy. If it were easy 9 out of 10 people wouldn't fail in real estate each year.
Watch our for the Part-Time Realtor
Some people consider themselves "part-time" agents. These are the ones that really scare me. It doesn't matter if your flipping burgers 9-5 pm or a fulltime CPA, It's all the same. You don't work in the market seven days a week. Would you hire a part-time dentist to work on your mouth or would you go to a trusted dentist with a successful track record and practice?
A part-time agent is confidently representing family and friends on the weekends. Giving them professional advice. Can you imagine? If your agent doesn't work in real estate full time seven days a week you should consider hiring another agent who is a professional.
Check out houses for sale in your neighborhood
If you're seriously considering selling your house it's a smart idea to visit open houses. See the properties listed on the market, when they're in escrow, and how much they were listed vs sold. You'll also mingle with listing agents. Maybe you meet someone you like.
The best time to see an agent is when they're performing at the open house. That's what they'll be like at your house. How are they dressed? How are they representing the house? Is music playing? Are they selling YOUR house or fishing for new buyers to sell another house?
Online agent reviews
Luckily for consumers, review websites are all over the internet. Yelp, Google, and Zillow just to name a few. Let's focus on Yelp. Type "Realtors near me" in the search bar. You'll be set with dozens of local agents to chose from. I'd advise you to scroll down past the ads and read the actual reviews.
Yelp is now calling the paid ads Sponsored Results. What a tricky way to say "Paid Advertising" if you ask me. Reluctantly I pay the minimum Yelp fee which is $300 a month. I pay it so my competitors aren't showcased on our company Yelp page.
Zillow is another great resource for reading reviews posted by the agent's current and past clients.
Ask for referrals
It could be a red flag if the agent or broker has to think too long before giving you contact information for either current or past buyer clients or seller clients. The agent should feel confident in their current/past client relationships. At the very least a simple email introduction.
It's time for the interview process
It's important to ask the right questions when interviewing a real estate professional. You want someone you like, but more importantly, someone who will tell you the truth and sell the house for the most amount of money in the shortest time.
Here is an interview questions list. Feel free to copy this one. You'll be sure to weed out the bad eggs and rookies with this list.
Are you a licensed real estate broker or are you a licensed real estate agent? If only an agent:
Who is your broker?
Do you have direct communication with your broker?
Does your broker advise you, or does an office manager?
Is your office manager a licensed real estate broker?
Do you have an experienced attorney at your disposal?
Do you have a talented architect at your disposal?
How much coverage does your E&O policy cover?
Who will schedule my property tours?
Who will negotiate my transactions and any credits or a price reduction to save me money? Will it be you directly?
Let the Realtor know your communication preferences
I remember a time I carried quarters in my pocket to make phone calls. Your real estate broker should be on the same page as you for communicating. If you prefer texting or email or telephone the agent you hire should go with your flow. Period.
Why are you selling
Knowing the motivation for selling is a good idea to share with the listing agent. You and the agent should be on the same team with a common goal. The timeline best for you must be discussed before the ink on the listing agreement is dry.
For instance, let's say the house needs a coat of paint and minor repairs before staging is loaded in. And you want the house listed in two days. That's not a realistic timeframe. At least two or three weeks' lead time may be necessary to complete the renovation, stage, and market before positioning the property on the market.
Find out the agents selling strategy and asking price
Positioning the property in the market to attract multiple offers is the goal. What's the agent's game plan for your home? Find out the offer price and learn the marketing strategy. Is there a specific amount of time for marketing? A specific number of open houses? The best Realtor will have a plan with a proven track record.
Conclusion
Work with a fulltime real estate agent or broker. When you find someone you like and want to hire, do your homework. If enough of the boxes are checked hire them!
Below are a few other links we like
Glenn Shelhamer is a nationally recognized Real Estate leader who has been helping people move in and out of the Los Angeles area for many years. He is also the team lead of The Shelhamer Real Estate Group. When Glenn's not selling real estate he can be found spending time with his beautiful wife and two terrific kids.