In the real estate industry, it seems every time you turn around a new discount Brokerage start-up is opening their doors. There are dozens of reasons why not to work with them. Perhaps the most obvious these companies are shortsighted and overlook the necessary skills that a professional agent can offer.
Today we're focusing on the new kid on the block – Open Listings. A few of my homebuyers have sent me links to properties for sale on the Open Listing website. I decided to call Open Listings. I was shocked by what the telephone operator told me.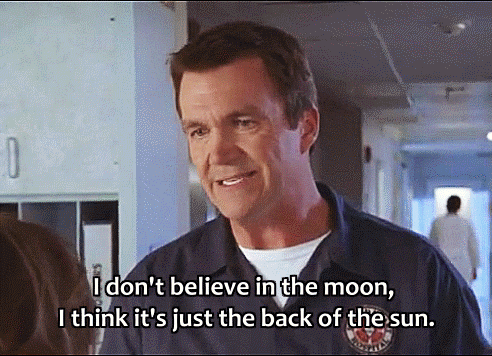 How does Open Listing discount brokerage work?
Open Listing's business model is cutting the selling sides (buyer's agent) fee in half and sharing the funds as either a price reduction or closing credit. In theory, it looks as if that's a really good deal for the homebuyer. It's not. You're missing the individual attention and critical service necessary to save money and fully understand what you're buying.
"Going online and looking at listings can give you a decent idea of what you're looking for and what's available, but when it comes down to it, most people still use an agent," said Adam DeSanctis, a manager for the National Assn. of Realtors. "They seek that experience and expertise a Realtor in that area will have."
But Open Listing said I pay the Buyer Agent fee. Is that correct?
They're lying. In short, they're predatorial fact twisters. They claim the buyer's agent fee is backed up into the homes sale price. They further go on with an opinion that since the birth of the internet buyers agents don't work as hard or the practice is antiquated. Since most of the MLS listings syndicate to real estate websites homebuyers now have an opportunity to preview listings online immediately and tour open houses unrepresented. But is opening doors of homes for sale a critical part of an agents job? Nope. But that's what Open Listings wants you to believe.
"Standard industry practice is the seller pays the listing brokerage and a portion of the listing fee is offered to the procuring cause agent at the close of escrow. The fee offered is marketed on the MLS agent notes. In rare occasions, there isn't a selling office fee offered – CSO. The buyer's agent either negotiates a cooperating brokerage fee with the seller or request the buyer pay a fee through escrow at closing."
Brett Miller | Nourmend & Associates
How does Open Listing afford to give half of their fee back to the buyers?
They say, "It's simple: because we've focused on making the home buying process more efficient, which means we can pass the savings onto you." This is an untrue statement. They do very little work protecting your interest. Most importantly Open Listing pushes the inspection liability onto the buyer's plate. Most homebuyers are not property system experts or general contractors. Which means they don't understand the life expectancy of a roof, plumbing, electrical, sewer line, or foundation. How about government required retrofitting or the various terminate breeds? Deferred maintenance is a real thing. Open Listing expects the prospective homebuyer to independently schedule inspectors which is a red flag. The homebuyer could potential inherit hundreds of thousands of dollars worth of problems or more.
"In theory, Open Listing is great, however, the buyer is left to do and figure it all out on their own. That defeats the whole purpose of having a professional on your side. It's like taking your car to a mechanic and them just handing you a bag of tools and an owners manual as opposed to giving you a fully functioning vehicle."
Ernie Aguilar | North Seventeen Real Estate
Why would home buyers and sellers accept substandard services?
The perception of saving money is the number one motivation of why people decide to work with a discount real estate brokerage. Unfortunately, more times than not, you'll get what you pay for. Imagine not knowing the cast iron sewer pipe is at the end of its serviceable life or there is a crack in the sewer pipe near the city saddle. You'll need to contract with a municipal licensed and bonded plumbing or sewer line specialist to work on the street. A job like that could cost north of $15,000.00 to cure.
Every house has problems that an untrained eye can easily miss. It's up to you as the buyer and your trusted Realtor to uncover all of them and understand the true cost associated. Then your agent drafts a material facts list of deferred maintenance to negotiate with the sellers on your behalf.
Open Listing will not help you peel back the layers to save you money. They leave that heavy lifting up to you, which is why they can afford to work for much less.
Will I actually save more money working with a top producing Realtor?
Work with the best so you receive the best results. Would you go to a discount dentist to perform oral surgery because you have a coupon? Understanding what you're buying having a clear line of communication, and negotiating the best terms and price is the goal. Researching top Brokers online servicing the area you'd like to buy a home is a good place to start.
I admire innovative companies revolutionizing industries. Real estate is a customer service industry not a shiny website with an MLS IDX feed and telephone operators. Buyers and sellers deserve educated and experienced representation who is knowledgeable neighborhood experts. Your agent should also have trusted professional home inspectors, handymen, and contractors at your disposal.
If something is too good to be true then it probably is.