FHA loans are as close to zero down as it gets when buying a house or condo.
Homes for sale in Los Angeles which qualify for FHA loans.
First. What the heck is an FHA loan anyway?
An FHA loan is a mortgage that's insured by the Federal Housing Administration (FHA). They are popular especially among first time home buyers because they allow down payments of 3.5% for credit scores of 580+. However, borrowers must pay mortgage insurance premiums, which protects the lender if a borrower defaults.
If you have a low credit score or limited funds for a down payment, homeownership is still a possibility with an FHA loan. An FHA loan provides opportunities for borrowers that previously could not qualify for a conventional loan. You still have an opportunity to build wealth in homeownership.
How do I qualify for an FHA loan?

To qualify for an FHA loan follow the below guidelines.
1. Minimum 3.5% down payment required.

This may be as close to zero down when buying a new home as you can expect to get. One day we might see the absolutely ZERO down payment loans again but not right now.
The median home in Los Angeles is sold price is $743,900.00.

"The median sale price in Los Angeles County inched from $632,500 to $638,000 during the year, rising less than a full percentage point. In the city of Los Angeles, prices climbed only a little more sharply. The yearly median price in 2018 was $802,500; In 2019, it was $817,000—a 1.81 percent bump."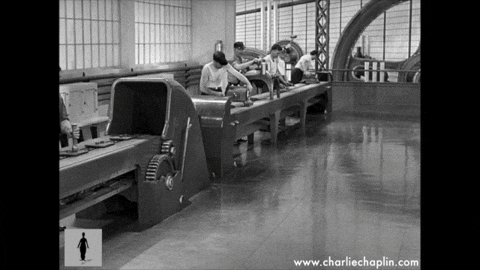 3.5% down payment on the median sold home price in Los Angeles is $26,036.50. Entry-level homes are a bit lower. I once sold a house south of DTLA for $260,000.00. The FHA down payment on that property would be $9,100.00. How do you like them apples?
2. Minimum 640 credit score.
Don't be too nervous if you have late payments or charge offs on your credit report. You can have done a fair amount of irresponsible borrowing and still clock in higher than 640 credit score. Talk with a trusted mortgage advisor about your unique lending situation. They will help you create the roadmap for homeownership.
3. A great option for less than perfect credit borrowers.
Almost everyone has had a missed payment or random doctor or lab bill that somehow was sent to collections and we had no idea what or where it came from. FHA loans are designed to get you into a home of your own and stop paying someone else's mortgage by renting their real estate.
4. Closing costs and fees can be included in the loan.
It seems FHA loans are trying to get as close to zero down payment as possible. This is terrific news because nobody thinks about the closing fees when buying a home. The fees when buying can include lender points, escrow fees, and inbounds for homeowners' insurance, PMI, and property taxes. Wrap all the fees in the loan and keep as much money as possible in your pocket.
5. More flexible underwriting qualifications.
When I think underwriter undertaker comes to mind. Perhaps comparing someone who analyzes home loans to a person whose business is preparing dead bodies for burial or cremation is a bit of a stretch. Underwriting is much more relaxed with these loans. Period.
6. 100% gift funds for a down payment is permissible.
This means if your mom or dad or brother or Uncle Joe from Alabama wants to help you with money for a down payment they can! It's smart to consult with a mortgage or direct lender for options on how to get this done with any roadblocks.
7. Non-occupant co-signers are permitted.
This is a huge benefit for anyone trying to slide into a new FHA mortgage. Let's say, Uncle Joe gives you the gift funds you need to buy a house. You also need help qualifying to get a home loan. Don't panic. Some of your income may be earned under the table like tips but we know you can scratch together the money each month even if your tax returns say otherwise.
The qualifying flexibility is another benefit of an FHA loan. Uncle Joe can co-sign for the loan even though he isn't going to live with you. How cool is that?
8. Large seller credits are allowed.
Let's say the house you want to buy has a crack in the sewer line or the plumbing is old galvanized with an active leak. No problem! FHA loans allow us to ask the seller for a credit that will pay for the items. The seller is paying for part of your new home.
Conclusion.
The American dream of homeownership is real. The Federal Government makes it possible for millions of people who otherwise wouldn't have qualified or had the down payment available to become homeowners. An FHA loan is ideal and recommended for homebuyers with limited savings and low to moderate-income levels.

Real Estate Broker Highland Park
Glenn Shelhamer is a nationally recognized Real Estate leader who has been helping people move in and out of the Los Angeles area for many years. He is also the team lead of The Shelhamer Real Estate Group. When Glenn's not selling real estate he can be found spending time with his beautiful wife and two terrific kids.