Do I need a 20% down payment to purchase a home? That's a really great question so here's your answer…heck no!
Depending upon the amount you wish to borrow for your new home, the actual percentage for a down payment will vary. Close to zero down is a possibility for buying a house or condo in Los Angeles, because the government wants you to own a home.
For example, in certain counties in the US such as Los Angeles county, you can be approved for a loan amount up to $510,400 with only 3% down. This is a 2020 loan program and it's called a standard conforming loan amount. Let me do the math for you, so we can keep this article skipping along. This is a purchase price of a home or condo up to $526,185, in case you were wondering.
Q: What can I buy in Los Angeles for under $600,000?
A: Plenty, if you know where to look and how to be a bit creative.
That sounds interesting. Can I get a higher loan amount?
You sure can! A loan amount above $510,400 is a "high balance" conforming loan amount. This loan program can be obtained in LA county with a 5% down payment. The purchase price is up to $765,600. That will allow you to climb up to $805,895 as a purchase price with a 5% down payment. Not too shabby!
There's a nice middle ground loan program that an FHA approved lender can provide which allows a 3.5% down payment up to the high balance conforming loan limit of $765,600. That would be a $793,000 purchase price.
It's pretty amazing to consider that you can purchase a home or even a 2-4 unit property with as little as 3.5% down, right? It doesn't get much closer to buying a house with no money down. Unless you work or worked for Uncle Sam that is. Then you can buy a house with zero money out of your pocket.
Yep, I'm talking about buying a home with no downpayment. Absolutely every one of your hard-earned dollars you'll keep in your pocket until you start buying furniture for your new home.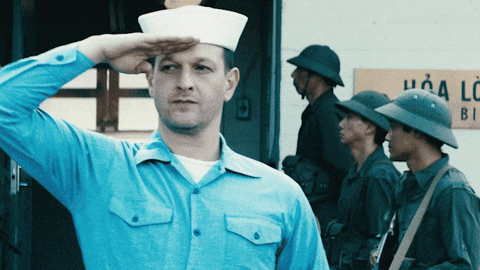 A VA loan has absolutely no down payment requirements up to $765,600. That's right – zero down and no monthly mortgage insurance. Need a VA loan amount above $765,000. No problem. There will be a slight down payment involved with a formula each VA lender follows. Do you need to be an active veteran? Nope! You just have to have served to be eligible. Thank you for your service!
There are differences between conforming loan programs so sharpen your pencil. There are also differences between VA programs and government "FHA" insured loan programs. It's important to seek guidance from an experienced loan officer.
Our preferred lender Joe Tishkoff with Finance of America Mortgage is one of the sharpest tools in the shed. My job as a real estate professional is to help you find the perfect home. Joe's job is to ensure that you're qualified to purchase that perfect home. He's a professional and can set things straight for you. From the first phone call with Joe, you'll know you're in good hands.
The "conforming loan" limits mentioned above do change annually because everything always changes. They're published every year about a day or two prior to Thanksgiving. That's pretty ironic and seemingly a rather random date, don't you think? Please pass the gravy.
If you're feeling like doing a bit of homework, because you're on your game, you can check the conforming loan limits yourself. Just follow the link above so you can be an expert in no time!
How could I purchase a home above 1 million dollars?
So, you want to purchase something a bit more expensive? Don't worry big baller, we have you covered! You may need to come in with a bit more of a minimum downpayment – think 10% down.
There are 10% down payment options up to $2.5M. Still higher loan amounts are available with a 15% down payment. And you could climb even higher. How does $3M sound?
These higher loan programs generally entail having additional funds, because they're riskier. Funds can be held in a retirement or investment account. This is up and over the down payment amount for "reserves" so again, I'm just painting a broad picture here. Do seek guidance from a reputable lender about 10% or 15% down payment options.
"It's great to know that there are options available to meet most buyers' down payment needs," Says Joe Tishkoff.
I have spelled out in very general terms what's available in the market place. Loan programs evolve and you're unique so my suggestion before making a rash or imprudent decision would be to always speak with a lender first.
A skilled lender will need to know your own particular options as qualifying varies from buyer to buyer. This is based upon income, credit history, credit score and the reserve requirements for each particular loan scenario.
Now you know you don't need 20% down when buying a new home, and that's good new, right? In some cases, you don't need anything down. Become an educated and informed buyer. Step #1 should be speaking with a lender who offers all lending scenarios. This way you aren't limited when shopping for a house.
It may seem complicated but really once you have a good conversation with your lender, he or she will be able to narrow down exactly what's comfortable for you. The right loan program will reveal itself. It's that simple. Then you and I will have our financial road map to find the best house or condo to call your new home!
About Glenn Shelhamer
Glenn Shelhamer is a nationally recognized Real Estate leader who has been helping people move in and out of the Los Angeles area for many years. He is also the team lead of The Shelhamer Real Estate Group. When Glenn's not selling real estate he can be found spending time with his beautiful wife and two terrific kids.