The Best Backyard Upgrades to Make this Autumn
Finally, the time to enjoy your home with fall weather has arrived. It's time to get outside and bask in the cool weather after these hot and humid months. From yard projects that get results, autumn patio improvements, grass yard tips, and garden solutions for fall, the best backyard upgrades to make this autumn are here!
There's a good chance your new curb appeal will be admired from the street. Time to put these new ideas into action and stop traffic! Whether you revamp your entire backyard or just freshen up your patio cushions, you can make this area better than ever. Here are some of the best backyard upgrades to make this Autumn!
Are you up for this backyard task? Scroll down to learn more.
1. Add Greenery and Landscaping
No matter how big or small your backyard might be, you can never go wrong with a couple of new, well-chosen, native plants. Some greenery and bright flowers can make any space feel like you're in a verdant, welcoming oasis.
Here is a grass yard tip for fall:
Test your soil. Fall soil testing helps take the guesswork out of managing your lawn's soil pH and nutrition
Feed your lawn. Fall fertilizing varies from your regular-season plan
Overseed thin lawns
Repair bare spots
Remove excess thatch
Aerate compacted soil
Keep watering
Keep mowing
Plus, now that all the hot weather is behind us, you can give your existing backyard plants and landscaping some much-needed TLC before the winter.
Select vegetation that's native to your area. It will grow more easily and less invasively than non-native species, require less water, and truly make your backyard green. Homesteading is a great way to get the best of both worlds as well with edible landscaping. These are some of the best backyard upgrades to make this Autumn! And another of many great garden solutions for fall!
2. Build a Pizza Oven
How many people do you know who have a brick oven to make pizza in their backyard? Probably not many. Your house will be the envied house on the block if you make this addition to your yard. These multipurpose ovens can cook anything, like pizza, burgers, and hot dogs, or even breads and pies.
The pizza oven can double as a fireplace as well, keeping guests cozy and warm at your backyard parties. Everyone will want to come to your house this summer! Even better, adding one of these ovens boosts the value of your property. This is sure to be an Autumn patio improvement that wows!
3. Spruce Up the Pool Deck
If you're lucky enough to have your own pool, a great way to make it even better is by sprucing up the pool deck or brick. Years of wear and tear — not to mention all the water and chemicals that seep into it — can hinder your swimming experience and bring down the appearance of your yard.
You might want to consider redoing your pool deck with a sturdier and more water-resistant material for lasting functionality and a great boost to property value. This is definitely one of the best backyard upgrades to make this Autumn.
4. Upgrade Your Patio Furniture
There are a few different ways to upgrade your patio furniture this fall. You can give it a good cleaning to make sure it's at its best for the next few months of winter storage. If you need to, you can freshen up the paint or stain, and wash the cushions.
You can also buy some new pillows or cushions instead. All the latest styles may come into stores just before spring, but the deals are at the end of summer. You can find something new that you love and not empty your wallet. Make sure you have a variety of furniture types for all your guests, both young and old. This Autumn patio improvement will wow!
5. String Your Favorite Lights
For gatherings that last long into the evening, you'll need ample lighting so everyone can see where they're going. String lights are a popular choice among many homeowners. You can add them to the trees in your yard, extending your patio area for more functional living and recreation space. Some are longer-lasting than others, so consider that as you browse.
Keep the tiki drinks but ditch the tiki torches. The right outdoor light fixture can create or enhance the spaces indoors and outdoors. In Southern California, this can be continuous, after all it's our lifestyle here! Don't forget the lanterns or hide a few zappers to keep the bugs away, or you can place solar lights around the perimeter of your yard for pleasing illumination without running any wires. This is guaranteed to make your Autumn patio improvements delight!
6. Provide Guests With Warmth and Options
It's essential to have a warm area for your family or guests to relax and escape the damp or cool weather. Here are a few options to consider:
Fire pit or gas: Whether this is wood burning or gas, both of these can add tremendous enjoyment for you and your guests and value to your property on down the road.
Throw Blanket: A customized or traditional throw blanket for your guests can go along way to making them feel your care for them and the quality of your friendship by the attention to detail.
Candles: In the fast-paced world we live in, finding a moment of tranquillity can seem like a daunting task. The ambiance created by the gentle flicker of candlelight, combined with the right scent and warmth, serves to stimulate a sense of calm and unity.



Smores: Besides the obvious s'mores ingredients of graham crackers, chocolate, and marshmallows, think about new and unusual twists to add to your s'mores. Here are some ways to mix things up:


Try some chocolate graham crackers or cookies for the base.
Go for different flavors of chocolate like cookies 'n' cream, dark chocolate, or Reese's (my personal fave).
Do you want some salty action added to the mix? Set out some potato chips or pretzels!
Get fruity with sliced strawberries or raspberries (these were a huge hit with my kids).
Top it all off with some Nutella or fruit spread, or a dash of cinnamon.
7. Map Out a Recreation Area
The best backyard upgrades to make this Autumn are here! What's a backyard without some yard games? Make sure to designate a space for recreation. Leave enough room for horseshoes, cornhole, ladder ball, yard bowling, or any other favorite activities.
It's easy to get your kids outside when there's a space already available for them to play. These garden solutions for fall and yard projects that get results are worthwhile.
Another grass yard tip for fall:
Fall lawn care isn't a one-size-fits-all endeavor, but the lawn of your dreams is within your reach. Take time now to check off your fall tasks, and take pride in a strong season finish.
8. Create a Pathway
The paths that get you from your home to your backyard could probably use an upgrade this spring. After the sun and recent heavy rains, they might be full of dirt or partially buried.
Add some stepping stones, gravel, or mulch. Or, use a pressure washer to spray away the soil and vegetation from your pavers to make your paths look brand-new. The best backyard upgrades to make this autumn, from grass yard tips, garden solutions for fall, yard projects that get results, and autumn patio improvements turn your home into a place to truly enjoy this season.
The more pathways you have, the less mowing you'll have to do year-round. If you want, you can line your path with some native flowers or solar lights to further elevate the look.
Grass yard tip:
The pavers prevent sunlight from penetrating the sod, which causes the grass to dry out. The grass between the pavers may dry out and die in the heat. However, by adding a layer of mulch beneath your grass, you may eliminate this issue and maintain the health of your grass.
9. Make Room for Outdoor Dining
Fall is the perfect time to take your dining room outside. The fresh air you get when you can sit down and enjoy a meal outdoors will be one of the best parts of your day.
You can set up a picnic table in your backyard or just use a folding table. Almost any chairs will do, from folding camping chairs to wooden Adirondack chairs.
Think of this dining area as an extension of your home. Once you pair it with an awning or a few umbrellas, you'll probably find you want to eat all your meals outside! These garden solutions for fall and yard projects that get results are worthwhile and some of the best backyard upgrades to make this Autumn.
I hope that you have enjoyed my article. The best backyard upgrades to make this Autumn are here!
From grass yard tips, garden solutions for fall, yard projects that get results, and autumn patio improvements your home will be well enjoyed this fall season.
Call David Clark for more Autumn Home Tips and Improvement Ideas (310) 231-6544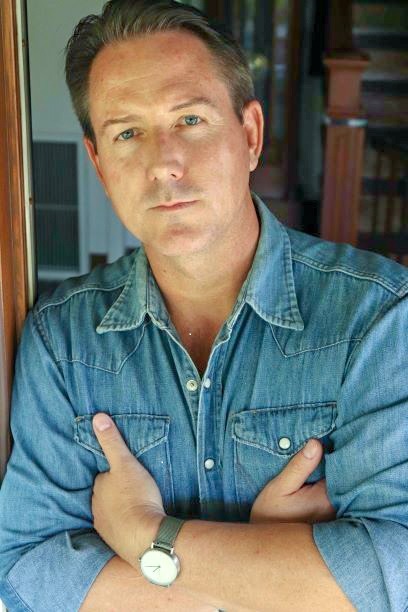 A Californian born here in Los Angeles, David has spent his whole life in California. As a top graduate of the AACSB internationally accredited California State University of Los Angeles School of Business and Economics he has accelerated his career as a residential real estate advisor combining his passion for California history, writing, architectural preservation, and extensive sales background.
David is a Senior Real Estate Specialist (SRES®) holding certifications in Probate and Trust Sales and Accessory Dwelling Units. His marketing and negotiation skills, joined with community outreach have helped him build a solid reputation with his clients.
When David isn't listing or selling some of California's finest homes, he turns his focus to early 20th Century California antiques and collectibles. His e-commerce business Golden State Decor on Etsy which celebrates the rich history of the Golden State with one of a kind procured items, while contributing directly to the California Conservation Corps Foundation.