Northeast Los Angeles Home Sales Reach Eight Month Record
Northeast Los Angeles home sales reach eight month record! Reach out to me to take advantage of the many opportunities in today's California real estate market. The current interest rate reprieve boosted California home sales to the highest level in eight months according to the California Association of Realtors. Statewide median home price notched above $800,000 for the second straight month. Whether you're looking to list and earn top dollar in the Los Angeles low inventory market, or you're looking to jump in and pick up a great home with less competition. Scroll down to learn about Northeast Los Angeles homes for sale and my favorite Mid-Century Modern NELA listing. Today is your opportunity to take another step toward the many opportunities that real estate creates.
Call A Northeast L.A Real Estate Expert David Clark (310) 231-6544
Existing, single-family home sales totaled 289,460 in May on a seasonally adjusted annualized rate, up 9.8 percent from April. May's statewide median home price was $836,110, up 3.0 percent from April. "The bounceback in May's home sales and price shows the resilience of California's housing market and is a testament to the value that consumers place on homeownership," said C.A.R. President Jennifer Branchini, a Bay Area REALTOR®. "The housing market is stabilizing and even showing signs of improvement as competition is on the rise again; nearly half of homes are selling above asking price, fewer sellers are reducing listing prices, and homes for sale are going into pending status in just two weeks compared to more than 30 days early this year."
California's median home price exceeded $800,000 in May for the second straight month, increasing 3.0 percent from April's $811,950 to $836,110 in May. The statewide median price continued to rise and reached the highest level in nine months. Tight housing supply and more high-end homes being sold relative to prior months continued to put upward pressure on prices. Despite the improvement from early 2023, the median home price in California dipped 6.4% on a year-over-year basis for the seventh consecutive month from $893,200 in May 2022. The price drop seems to be stabilizing but more negative annual price changes will be observed in the coming months as rates are expected to remain high in the third quarter of 2023.
Call A Northeast L.A Real Estate Expert David Clark (310) 231-6544
"While home sales rose solidly in May, we don't expect to see a rapid recovery because of the lock-in effect that's keeping prospective sellers with low interest rate mortgages from listing their homes on the market and keeping inventory extremely tight." said C.A.R. Senior Vice President and Chief Economist Jordan Levine. "Consequently, we expect prices to continue to rise on a month-to-month basis for the next few months because of the shortage of homes for sale. Even with reduced homebuyer demand, California still has more homebuyers than homes to put them in. It is this imbalance between supply and demand that continues to put upward pressure on home prices and nudge the median price up month over month since the beginning of the year."
Northeast Los Angeles Homes For Sale
Northeast Los Angeles or NELA has a population in of 167,674 residents according to the U.S. Census in 2000. The geography is 17.18 square miles, divided into 7 neighborhoods. To the West is Atwater Village and Glassell Park, Eagle Rock, and Mount Washington to the North, Highland Park and Montecito Heights on the East, and Cypress Park South. The most dense neighborhood is Highland Park, and the least dense neighborhood is Mount Washington. There are currently 84 active listings for single-family homes available on the market today that range between $650,000 and $3,135,500.
Favorite Northeast Los Angeles Home For Sale
Listed at $1.19mil by Herbert Hwang of Illuminant Properties 1170 Montecito Dr here in NELA's Mount Washington is Nestled in the hillside community of Montecito Heights, is an elegantly renovated, move-in ready Mid-Century Modern platform house, originally designed by Richard Kearney and John Pugsley. One of 23 remaining contributing residences to the Montecito Drive Historic District according to Survey LA.
The home is a short walk to Debs Park and Flat Top Hill, and 15-minute drive to Downtown L.A., Chinatown, and Highland Park. This home can be your retreat. The current owners purchased the home in 2017 and made significant structural, finish and energy efficient upgrades while preserving and enhancing the original intent of this California modern style house. The structural floor and roof diaphragms were retrofitted, and seismic shear wall added, for the integration of two 10-foot-wide, floor-to-ceiling, insulated, premium Fleetwood sliding glass doors that maximize natural daylight, ventilation, and frame picture-perfect panoramic views of the surrounding landscape. Enjoy the mountain and city views of Los Angeles to Long Beach from your bedroom, living room, dining room, and office.
The original south facing exterior courtyard was enclosed to protect the supporting cantilevered floor joists and beams while increasing usable square footage. A glue laminated Douglas fir beam in the interior living room ceiling was added to create an open space plan, that materially compliments the new oak wood flooring throughout and Garapa (Brazilian hardwood) decking at the exterior balcony. Other improvements include new insulated glass Fleetwood windows, operable roller shades, new entrance doors, douglas fir interior doors with obscured lite, new door hardware and pulls throughout, central A/C system, Montigo contemporary gas fireplace, built-in closet and storage cabinets, renovated kitchen with energy efficient, stainless steel appliances, all new exterior wall and roof insulation throughout, recessed LED lighting, 1 car attached garage with storage and 1,092 SF available for solar panels per Google Project Sunroof 3D Modeling estimates.
Meet Your Local Northeast Los Angeles Real Estate Expert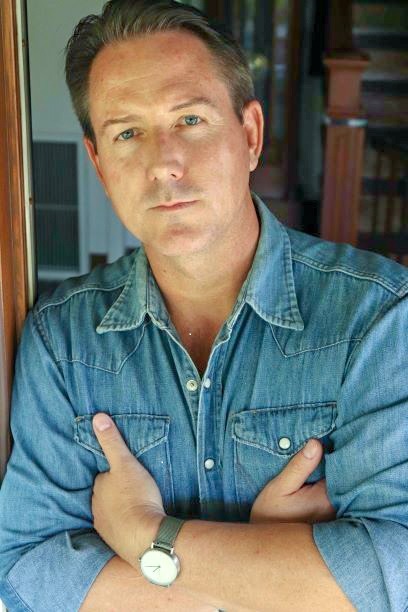 A Californian born here in Los Angeles, David has spent his whole life in California. As a top graduate of the AACSB internationally accredited California State University of Los Angeles School of Business and Economics, he has accelerated his career as a residential real estate advisor combining his passion for California history, writing, architectural preservation, and extensive sales background.
David is a Senior Real Estate Specialist (SRES®) holding certifications in Probate and Trust Sales and Accessory Dwelling Units. His marketing and negotiation skills, joined with community outreach have helped him build a solid reputation with his clients.
Recently he represented a record-breaking sale for the most expensive home ever sold in Echo Park at 744 Sq. Ft. On the buying side, he knows the terrain, from negotiation, strategy, emerging markets, and the geographic pockets where the hidden gems lay. He continues to empower his clients with this knowledge, helping them get closer to building wealth and financial independence.
When David isn't listing or selling some of California's finest homes, he turns his focus to early 20th Century California antiques and collectibles. His e-commerce business Golden State Decor on Etsy celebrates the rich history of the Golden State with one-of-a-kind procured items while contributing directly to the California Conservation Corps Foundation.