Buying a house in Los Angeles. Understanding the differences between home loan lenders.
Applying for a mortgage
Applying for a mortgage can be a daunting task especially if it is your first time. Even those buyers seasoned who have purchased several homes over many years don't actively know the "ins and outs". The rules and lending guidelines change so frequently. When financing a home, you have an option to either work with a bank loan officer, a mortgage banker with a direct lender or mortgage broker. becoming pre-approved to purchase and seeking a mortgage is a bit tricky.
In this article, we look at buying a house in Los Angeles and understanding the differences between home loan lenders.
While all options have the same results – purchasing a new home – there are implications for choosing the right fit. Even though all three do a lot of the same things, how they get to the finish line is usually very different.
What is a mortgage broker?
Mortgage brokers are licensed, independent workers either working for themselves or a mortgage brokerage firm. They act as the middlemen between home buyers and various lenders.
Mortgage brokers facilitate between applicants and lenders. This can be a bank, credit union, finance company, trust company, mortgage company, or even private investors.
More about mortgage brokers.
A mortgage broker analyzes your financial numbers to determine which lender is best suited to cater to your unique loan needs. He/she presents your application, usually securely online with uploaded information through encrypted and secure servers to lending institutions. The mortgage advisor works with one of them until the loan closes. Once the loan closes, the lender pays the mortgage broker their commission.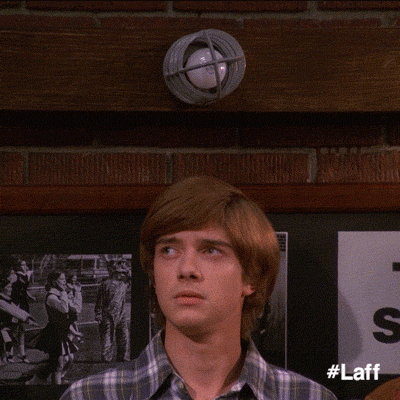 Responsibilities of a mortgage broker include but are not limited to:
1. Finding and working with lending leaders – Mortgage brokers must be constantly on the lookout to find the top area and regional lending institutions to work with. The more they find, the better the options they give to their clients.
2. Analyzing the financial history of potential buyers – The financial history of a buyer has a huge implication on the type of mortgage they qualify for or even their ability to get a mortgage.
It's a mortgage broker's job to carefully and thoroughly analyze the applicant's financial history in order to know the best mortgage for them and where to get it.
3. Marketing their service – In most cases, mortgage brokers have to seek out clients which means they have to come up with marketing strategies to find prospective clients.
4. Developing relationships with real estate agents – Real estate agents have the inside scoop on who is about to buy a home. As such, mortgage brokers must foster good relationships with realtors and real estate brokers in an effort to seek out more clients and keep tabs on the real estate market.
5. Representing buyers throughout the application process – A homebuyer submits their application to the mortgage broker who then negotiates the terms and conditions of the mortgage with the lender on their behalf.
Who is a loan officer?
A loan officer, on the other hand, is an in-house employee who works for a specific lending institution. For example this is either Chase Bank or a credit union. They help people who come into their institution apply for mortgages but only for that particular institution.
They are also known as 'account executive' or 'loan representative'. A loan officer guides mortgage applicants through the whole application process while working with his colleagues to expedite the process.
More about loan officers.
A loan officer's job is to take intake information and qualify a buyer. Their processing staff is tasked with verifying the applicants' information. The loan officer will decide the best mortgage terms for each applicant that fits his or her institution's programs. Loan officers are paid by salary or commission (or both).
Responsibilities of loan officers include:
1. Explaining terms and loan options to applicants.
2. Keeping agents and clients up-to-date on changes in loan markets.
3. Reviewing loans for government compliance.
Who is a non-bank loan officer who works for a mortgage company?
A mortgage banker, also commonly called a loan officer or loan consultant is an individual who is a federally licensed mortgage loan originator. Typically they hold various state licenses to lend specifically in each particular state he or she is licensed in.
A mortgage banker is also known as a loan officer but is one who works for a direct lender at a non-bank institution. Loan officers who work for mortgage companies fund more loans nationally in the US than bank loan officers or mortgage brokers combined.
The non-bank institution can be a large national lender or a small local or regional lender. They have in-house control, unique programs and are often more flexible and nimble than a bank loan officer. They can make decisions directly without another bank's approval that a mortgage broker needs to obtain.
A mortgage banker is also licensed to broker loans to another bank or institution. This is just like a mortgage broker, should the need arise in that the loan officer's firm may not have every program available in-house. But they can nevertheless fund a loan by brokering the loan to another bank or lender.
Pros and Cons of a mortgage broker
Pros of mortgage brokers
1. Mortgage brokers have access to a variety of lending programs from multiple lending institutions which put them in a position to get you a loan with more options and choices.
2. They are usually more knowledgeable about the overall lending market and not just about one single institution's programs or loan products.
3. If you are having difficulties getting a mortgage, maybe due to low credit scores, recent bankruptcy or foreclosure, a mortgage broker is in a good position to find you a lending company that will approve your application.
4. Mortgage brokers offer a one-stop-shop.
Cons of mortgage brokers
1. They can be more expensive than going directly to a bank loan officer.
2. Since they work for commissions, they might persuade you to go with the company which pays a better commission for them and not the one that offers the best deal for you.
3. Brokered mortgages could take longer to close.
Pros of loan officers
1. The process of applying for and getting a mortgage through a loan officer is usually faster.
2. With a loan officer, you have more peace of mind knowing that you are dealing directly with the lender's own representative and not a middleman.
Cons of loan officers
1. You may not get the lowest rates since you are only dealing with one lender.
2. There are fewer mortgage options especially if you have a bad credit history or are self-employed.
3. Loan officers may be inexperienced and are a lot less knowledgeable about mortgages than mortgage brokers.
Pros of working with a loan officer who is affiliated and employed by a non-bank direct lender
1. Best of both worlds – in house loan programs, faster turn times from start to finish and also the ability to broker to an outside lender should the need arise, leaving nothing to chance with your home loan.
2. Greater knowledge and work in tandem with their own in-house underwriting, document and funding staff for a higher level of efficiency and expeditiousness.
3. Similar cost structure to a bank loan officer but with more flexibility and fewer constraints.
Cons of working with a non-bank direct lender?
This author can't think of any. It's truly the best of both worlds – a trusted advisor who can offer in-house programs such as:
Low down payment
First-time buyer programs
Federal government-approved programs – FHA or VA loans which are Income and employment-based but with a wider latitude of qualifying options
Larger loan amounts with lower down payment options
Ability to broker a loan if needed to another institution so no stone is ever left unturned.
And, generally, a mortgage company only offers home loans so unlike a bank, their livelihood depends on doing things right, creating happy clients and having a high level of integrity, support, and honesty.
Links we like
Besides picking a lender or mortgage broker to work with there are some other essential things you should be doing especially when you are a first-time buyer. A significant factor in the terms you get for your mortgage will be dependent on your credit score.
Did you know that it is not uncommon at all to have errors in your report? Given this, it is critical that you get ahold of your credit report. You can get a free credit report once a year. It behooves any buyer to take advantage of this and receive their report at no cost. Maximum Real Estate Exposure has an excellent resource that explains what you need to know about getting your free credit score.
Another good mortgage broker vs loan officer link to check out is from Conor MacEvilly an agent from Keller Williams in Seattle Washington.
Glenn Shelhamer is a nationally recognized Real Estate leader who has been helping people move in and out of the Los Angeles area for many years. He is also the team lead of The Shelhamer Real Estate Group. When Glenn's not selling real estate he can be found spending time with his beautiful wife and two terrific kids.