What do I need to buy a house in Los Angeles?
It's safe to assume if you're reading this blog post you're interested in the steps it will take to secure the most competitive home mortgage loan. You also may be interested in buying a place to call home while not breaking the budget.
Okay. Are you ready for the facts? The basics things needed to buy a piece of real estate are usually income, assets, and credit. Pretty simple, right? Not always. That's like saying to survive on this planet you need water, food, and shelter. It's a bit more involved if you want to thrive and not just survive. The same goes for what's required to buy a house or condo in the city of angles to get ahead, and not just get by.
Let's face it, Los Angeles is a brutal and expensive city to live in. There's a bit of traffic congestion too. It's also one of the most exciting cities in the nation. Where else can you be lying on the beach working on your tan and within a short drive be snowboarding down a mountain? Welcome to L.A.
How much home can I afford in Los Angeles?
How much home you can afford in terms of a purchase price is determined by income along with your own personal comfort level? Income is subjective and so are mortgage loans. If you don't fit nice and neat within the four corners of the big bank special loan of the month thank goodness options are available nowadays.
For example, have you heard of bank statement programs? This could be a solution for you if you're a self-employed individual. Do you have solid and stable monthly deposits for the past 12 to 24 months but your tax return net income precludes you from obtaining a more traditional conventional conforming program? Don't worry. In today's market, plenty of loan programs are available for all walks of life and pocketbook size.
Do I need a real estate agent when buying a house?
I'm a local Los Angeles real estate broker. There is a significant difference between a real estate agent and a real estate broker. Before I schedule a showing or meet a prospective home buyer client at an open house I encourage them to speak with a talented mortgage advisor first.
Joe Tishkoff from Finance of America has been my preferred lender of choice for years. You may be thinking why would I ask you to go through the preapproval process before finding the house you want to buy. You should find the house you want to buy first then get approved for the loan, right? Nope! Reality and the path of least resistance is just the opposite.
Chat with a knowledgeable real estate loan officer. Once you're comfortable and confident to work with that person you'll upload your bank statements, tax returns, gift fund letters and anything else required in your unique situation. A talented and savvy mortgage broker will collect all of the documents an underwriter would ask for down the road once you're in escrow waiting to get final loan approval.
With a preapproval letter in hand, you'll be all set to start Los Angeles home shopping. We'll know right away what your PITI (principal, interest, taxes & insurance) would be on a specific property before you write an offer to purchase. There won't be any monsters under the bed when working with me and The Shelhamer Group. You'll know what's happening with your home purchase every step of the way.
Can I buy a home without showing high net income on my tax returns?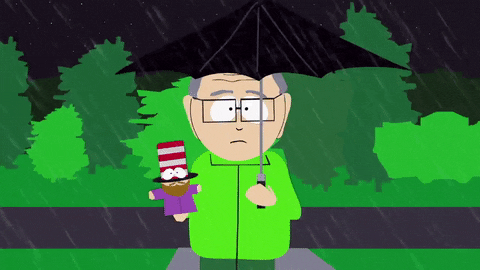 Assets include funds needed for the down payment and closing costs. But, consider that FNMA and FHA programs don't require a penny of your funds to be in a savings or checking account! You can borrow from your 401k, obtain a gift from a family member or use funds held in a ROTH IRA account.
Assets of this nature generally apply to an owner-occupied residence and not for the purchase of an investment property. In other words, there are programs to help you purchase a home with very little money needed out of your pocket towards a down payment, but the government requires you to occupy the property for a specific amount of time.
Does a higher credit score help save me money?
Credit for most lenders and for most loan programs is an integral part of the home-buying equation. A higher credit score will oftentimes afford you a lower rate and lower costs. The rich keep getting richer!
To obtain a higher credit score, ensure that you have at least 4 to 6 open credit cards you got at least 2 or more years ago. It's important that your credit limits are raised annually whenever possible so that your total overall credit utilization is less than 50% of your total credit limit. And, needless to say, pay all of your bills early or at least on time.
Conclusion
So, there you have it all broken down into 3 easy to manage components. A savvy lender can guide you through each one of the needed components to set you on the right path to homeownership. Then hire the right Los Angeles Realtor team.
Once a preapproval letter is in your hand, you and I will get together. We'll figure out your needs vs wants. Through this process and eventually, over-inspecting the property we save you more money. Like your loan, the house or condo you're buying I'll make sure we scrutinize the inspection reports and seller disclosure package. Not a single stone left unturned. You'll know what your buying when working with me and my team.
Glenn Shelhamer is a nationally recognized Real Estate leader who has been helping people move in and out of the Los Angeles area for many years. He is also the team lead of The Shelhamer Real Estate Group. When Glenn's not selling real estate he can be found spending time with his beautiful wife and two terrific kids.