In this article – Renovation tips from a West Hollywood fixer, you'll learn how for under $12,000.00 of renovation and staging I grabbed our sellers $130,000.00 above asking price in 12 days.
A fixer home can get a lot of attention in Los Angeles, CA or anywhere in the country. First-time buyers can get nervous and ask for big credits or a price reduction. Renovators and developers love the opportunity and want to pay wholesale prices. What's a seller to do so as not to lose their shirt?
Follow these rules and laugh your way to the bank.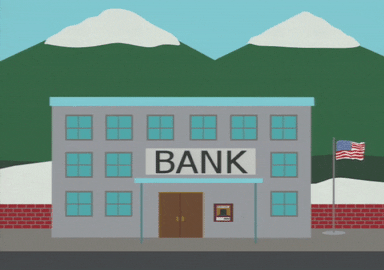 The short answer is to put lipstick on the pig, play the necessary music, light the incents, serve cold drinks and smile.
If you are curious to learn step by step how I did it read on. We modified, updated, and lifestyle staged the interior + exterior. The budget was $12,000.00. We came in under budget. The sellers are very happy.
THE GOAL – Make the house easy to understand and sophisticated on a budget.
This sounds simple but it's easy to miss a moving target. Here are the #1 steps to update a house before listing it on the MLS for sale. We're watching every last penny to keep as much money in your pocket as possible.
Whitewash everything. Keep it clean and simple. We love Whisper White. It's expansive and elegant. A good rule of thumb is to paint cabinets, drawers, built-ins, and most anything else white too. White and black aren't colors. They are the absence of colors. It's very hard to screw up using them.
The fireplace was ugly.
It was the first thing I saw walking in the front door. It made me very sad so we re-glazed it white – it disappeared! This is a good thing.
Re-glazing is an inexpensive solution for changing the colors of tile and stone. At a fraction of the price of demo and re-tile or resurfacing it's a no brainer as a renovation quick solution.
Staging and empty room before/after
I'm sure you'll agree with me most homebuyers enjoy walking through a well-stylized property. It's fun and easy to picture yourself living in a space when the lifestyle has been created especially for you. That's the message you should get from a home for sale with excellent home staging.
The below image is of the same room before staging and after staging. You can see how different and alive the livable space looks after the painting, lights, and staging have been loaded in.
Kitchen remodel less than $2,500.00
The kitchen is a big selling box that needs to be check for most first time homebuyers. A new kitchen is what you envision when buying a new home, not somebody's older rental unit that hasn't seen an update since 1993.
First, the appliances were moved into the dining room. Then the sink faucet was installed. It's important all faucets, fixtures, or fittings are completed before painting and re-glazing.
Next, we painted followed by the counters and backsplash "stinky" re-glazing. The re-glazing odor is intense. Expect to stay clear of the Jobsite for 48 hours. Not kidding. Last, the drawer pulls hardware. Bang!
Conclusion
You don't need major money to "scratch & dent" renovate and stage. This is the least expensive best bang for your buck strategy if you want to avoid heavy lifting while grabbing top market value.
At the end of the day, the property systems are expensive i.e. roof, plumbing, electrical, HVAC, foundation, sewer line… If you're not touching any of these when you decide to sell follow these suggestions. Over inspect and over disclose. Read more about How to sell your house without paying for updates.
Not all stagers are created equal
The stager you work with matters. Hire a trusted designer to stage the house or condo. Some stagers go over the top "over stylizing" and smothering the house with plants. We aren't trying to win any awards, even though our stager has won Best of Houzz 5 years and running! We certainly don't want to turn buyers off. Less is more.
"It's important the pieces are trending and telling a story, that's it", said Linda Graveline.
Expert Renovation Real Estate Advisor
Glenn Shelhamer is a nationally recognized Real Estate leader who has been helping people move in and out of the Los Angeles area for many years. He is also the team lead of The Shelhamer Real Estate Group. When Glenn's not selling real estate he can be found spending time with his beautiful wife and two terrific kids.