The best interior design ideas for 2020.
Whether you own a house or you're renting an apartment, everyone wants a beautiful place to come home to at the end of the day. Although each style is unique and you should definitely incorporate your personality into the design, there are some timeless interior design styles that are becoming more popular.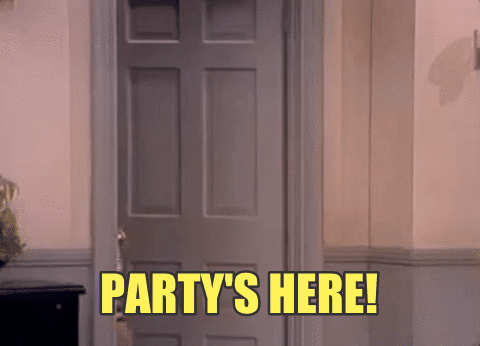 If you're looking for inspiration on how to shape and define the style of your home, remember that it's all in the details. Even if you're not ready to commit to major changes — such as adding brick walls or purging your possessions — you can still mimic the style of several major trends by paying attention to the colors and textures of these five styles:
Industrial
The raw style of industrial design is a favorite for its rough elegance. Focusing on natural materials like wood, brick, and metals, this style relies on textures more so than color. The staple of industrial design is exposed brick complemented by warm, yellowish light and dark gray or black furniture with straight lines and sharp edges.
Natural elements — such as concrete countertops, stone floors, and wooden furniture and centerpieces — create a base for your design. Next, incorporate metals like brass and copper in the form of pipes, artwork, or lighting fixtures. The color palette of this style revolves around darker hues and tones like charcoal, crimson, darker oranges, and browns. Pops of color can also be added in the form of artwork or décor.
Rustic
Rustic design is a lighter version of industrial design with a homey feel. Like industrial, it relies primarily on natural elements. But, rustic design values a familiar roughness, which makes the home feel cozy. As such, wood is crucial for the design and works well when combined with fluffier textures, such as wool and cotton.
Light and open, rustic designs create a canvas to showcase your personality with trinkets and other items, like plants. The color palette should be on the warmer side, with warm variations of light hues like honeydew or a creamy beige. A fireplace can bring the whole room together, but if you don't have one, you can always strategically place candles around the room. You might even consider one with a forest scent to bring in as much nature as possible.
Minimalist
The minimalist creed is less is more. Centered around a clean and clutter-free design, this style is elegant and calming. The starting point is to use neutral, background colors that still make a statement, such as light grays, blues or even toned-down greens. Then, build up from this point to add more depth and personality with darker or brighter hues. Contrast is important in minimalist design, but be careful not to overdo it. Minimalism is all about balance.
Similarly, straight lines and a clear-cut design will be your guidelines for choosing furniture, as well. What's more, since it became popular, minimalism has transitioned from just an interior design trend to a motif for furniture, décor, and artwork, too. You really can create a beautiful and serene design with just a few items. However, because this design can also feel a bit cold at times, add plants to bring in life and more natural touch.
Coastal
The coastal design style is popular with people who love the sea, ocean, or beach. It's especially prominent in the South and is a trademark design of apartments in Miami and other cities in South Florida.
This style relies heavily on blue and white hues, light textures, and rounded edges. It's a design that flows and carries the eye along relaxed lines. The simplest way to incorporate this trend into your home is to allow plenty of natural light to come in and disperse throughout the rooms. So, complement crisp, white walls with furniture and décor in dark blues or sandy tones.
With this design, you can't go wrong with exotic plants and tiny maritime accents, such as a rough hammock, wicker chairs or baskets. Likewise, every fabric you use should be light and breathable, like linens and cotton. Most importantly, design around a color palette so that every room looks intentional. Then, add splashes of bright colors — such as yellows and greens — to really tie it all together.
Shabby Chic
The opposite of minimalism, the shabby chic design embraces chaos and disorder. It's a celebration of colors and textures (reminiscent of boho design) and can be tailored to represent your unique personality. Here, it's essential to choose a neutral background color, such as a pure white, to create a clean canvas for building up layers of colors and textures.
For furniture, you have as much freedom as you want with this style. For instance, you could pick plushy textures in bright colors or go for more toned-down hues in diverse pieces. Plus, they don't even have to match. Next, add plants and personal trinkets to decorate your walls and floors with everything that represents your personality. Shabby chic is a mix-and-match game, so build it up layer by layer.
Whether you want to redecorate and redefine your style or simply rejuvenate a room, pay attention to the details while still taking a step back every now and then to view the big picture. You can accomplish a lot with very little if you pay attention to colors and textures. No matter which style you choose, add something personal to ensure that your home reveals your own, unique story.
If you would like more information please contact Glenn Shelhamer at 310-913-9477 or SEND AN EMAIL!
Work with a local expert when buying or selling real estate!
About Glenn Shelhamer
Glenn Shelhamer is a nationally recognized Real Estate leader who has been helping people move in and out of the Los Angeles area for many years. He is also the team lead of The Shelhamer Real Estate Group. When Glenn's not selling real estate he can be found spending time with his beautiful wife and two terrific kids.
About the author: Mihaela Buzec is a passionate reader and writer with an affinity for language and linguistics, as well as the latest technological developments. She discovered her passion for real estate at RENTCafé, and you can read more of her articles on their blog.