Guide to suburbs vs city living
Despite the fact that it can be a difficult and long process, many people in the USA move frequently. In fact, around 10% of the U.S. population will move in a given year. Some will move for work, some to be closer to family and there are dozens of other reasons why people might move.

When you move, you have a couple of different choices on where you go. There are many different cities and states across the USA that you can consider moving to. Each will have its own benefits and drawbacks. For example, if you're a sports fan, there are several cities you may love that others may not.
One of the most important things to consider is whether you want to live in a big city, or in the suburbs. Whether you are looking for an apartment UMoveFree, or are thinking about purchasing a home, this article is going to go over the pros and cons of living in the city vs. living in the suburbs.
City living pros
One of the biggest benefits of living in the city comes down to convenience. You will be closer to nearly everything, such as work, shopping, the gym, groceries and just about everything else. This will lead to much less travel time, and your commute to work will often be a breeze, which could save you a lot on travel costs.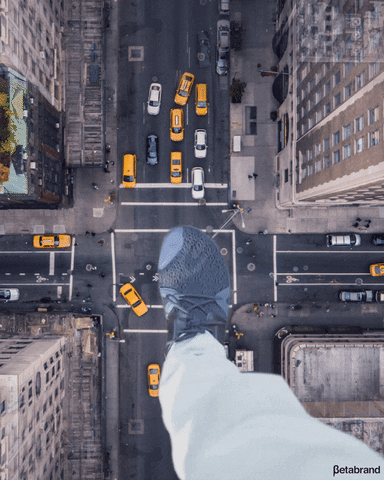 Another pro of DTLA or Downtown Los Angeles living is simply the amount there is to do. Living in a city provides a ton of excitement as there are always things to do or see. This could be concerts, events in the park, sports games, museums, shows and dozens of other things. The city always feels alive and you should never be bored in the big city.
Cons of Living in the City
While there are many benefits of city living, there are also some drawbacks to be aware of. One big one is the cost. Living in the city center will often come with a huge price tag. This is due to the convenience of the area and the high demand. Not only that, but you often get less space for this inflated price, as well. Outdoor space is often rare, which could be a shock to some used to big backyards.

Another negative is city living is that the quiet time can be few and far between. The excitement of the city can both be a blessing and a curse. If you want some peaceful quiet time and head to a park or out for a quiet walk, doing so can prove difficult. This can lead to a lot of stress for certain individuals and pets.
Who you work with matters
Either way that you decide to go make sure when buying a home you work with a trusted and professional mortgage advisor. My team and I have referred our home buyer clients to Joe Tishkoff and his team for over five years. We've never had negative feedback. Actually Joe is regularly prepared to close early which is a benefit to everyone.
Relocation specialist Realtor Los Angeles CA
Glenn Shelhamer is a nationally recognized Real Estate leader who has been helping people move in and out of the Los Angeles area for many years. He is also the team lead of The Shelhamer Real Estate Group. When Glenn's not selling real estate he can be found spending time with his beautiful wife and two terrific kids.