Highland Park CA real estate market update April 2020
The Eastside of Los Angeles housing market is up 6%!
It's late in the afternoon of April 29th, 2020. Glenn Shelhamer owner broker and team lead of The Shelhamer Real Estate Group speaks candidly about the current market condition. Like many people, the past two months Shelhamer has worked from his home office.
Comparing sold selling prices March/April 2019 – March/April 2020.
It's an excellent time for buyers. Comparing the closed sales from March 29th to April 29th, 2020, and March 29th to April 29th, 2019 was surprising. Half as many homes sold in 2020 compared to 2019. However, the median selling price is up 6%! What does this mean?
It means fewer properties are coming on the market for sale and more buyers are sitting on the sidelines. This is great news for buyers! If you're new to the market or have been getting your butt kicked in multiple offers you now have a chance to grab a great deal. Properties that were getting five, ten, twenty offers, or more are now seeing only a couple if they're lucky.
What does this mean for Home Sellers?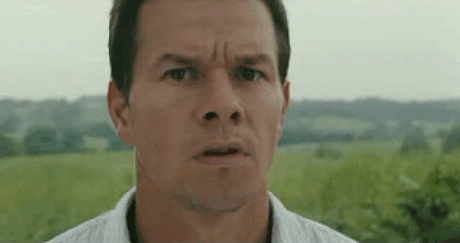 This isn't all bad news for home sellers. You'll see fewer offers but real offers. What I mean is, the buyers who are coming to the table are serious buyers ready to close escrow. To protect you, we at The Shelhamer Group have pivoted our seller business model to assure a top-dollar market sale is still possible.
Now more than ever before it's critical sellers position their houses in the market to attract the widest range of buyers and show the property in its best light.
How are you going to sell my house during the global pandemic?
"The wake of Covid-19 has left some of our sellers unsure of when to list their homes for sale", Says Karen Jones, an Agent Associate with The Shelhamer Real Estate Group.
Your health and safety are our first priority. We've been working closely with the California Association of Realtors as well as local and state officials. Following CDC guidelines is the Shelhamer Group's office policy. Here is a shortlist of our current approach to helping you sell your home and exceed expectations.
Virtual showings are the new normal
Breathtaking photos and custom property websites have long been the norm for the Los Angeles real estate market. But now they're more important than ever before. We're contracting with local video tour production companies to kick it up a notch.
This software creates experiences like nothing you've ever seen before. Prospective buyers will view your home from multiple angles, build functionality on top of it, get accurate measurements, and more. The program creates 3D walk-throughs, 4K print quality photos, and a schematic floor plan.
In-person showings reserved for serious buyers
Open houses in Los Angeles are a thing of the past, at least for now. We get plenty of calls from unrepresented buyers wanting to preview our listings. Unless a buyer can provide a preapproval letter including proof of funds we discourage showings. We'll also provide the buyers with your disclosure package upfront.
Inspectors and appraisers may go solo
Sellers allow multiple people into their homes during the escrow period. To limit the foot traffic we're following social distancing rules and suggestions. We either request sellers to leave the property for a number of hours or even a couple of days if that's not an inconvenience. This hasn't been too much of a shift. Rarely do we see home sellers hanging around while the buyer's camp inspects. It's customary to allow the buyer this time to get more familiar with the house.
Remote document signing is the new normal
This has been a standard practice for the real estate business in southern California for years. Now it seems to be a national push for this safety practice. The ability to close remotely also depends on the buyer's lender.
Joe Tishkoff and his team from Finance of America are our preferred direct lender and mortgage advisers. They have been practicing progressive digital uploading and signing for years. It's possible to sell your home without ever stepping foot outside of the house. That is unless the home inspector is knocking on the front door!
Links we love:
Lynn Pineda explains how to sell a home during social distancing.
Sharon Paxon shares good advice for these uncertain times with the COVID-19 pandemic halting the economy. You may be asking yourself if now a good time to purchase a home.
It is imperative that you have an experienced buyer's agent when purchasing during the COVID-19 Pandemic The Realtor will be able to educate you about the importance of a pre-approval, viewing the home virtually and following state and county orders regarding showings.
Petra Norris has a few helpful thoughts on how to procure a successful sale during these trying times.
COVID-19 REAL ESTATE SOLUTIONS
Glenn Shelhamer is a nationally recognized Real Estate leader who has been helping people move in and out of the Los Angeles area for many years. He is also the team lead of The Shelhamer Real Estate Group. When Glenn's not selling real estate he can be found spending time with his beautiful wife and two terrific kids.