A homebuyer's real estate market in Los Angeles is back in 2020.
Calling all home buyers! Have you gotten your butt kicked in multiple offers the past few years? Have you felt priced out of the market? Do you feel your real estate agent wasn't working hard enough for you? If you've answered yes to these questions you're not alone.
The past decade home prices have been on the upwards trajectory in Los Angeles like a SpaceX rocket blasting off. Value has been going through the roof. Many of us realtors were scratching our heads watching in disbelief as tiny Eastside starter homes sold over 1 million.
The Eastside of Los Angeles especially has been a feeding frenzy. Any house that touched the market priced to sell received multiple offers regardless of the condition. Case in point, Highland Park, CA medium home value increased by nearly 250% from 2010 – 2019. Yep, that isn't a typo.
In the third quarter of 2010, the median sold home price was $333,000.00. In the third quarter of 2019, it was $842,500.00. I know, we all should have bought a half a dozen homes, right? But the good news for you is that now you have an opportunity to buy into this buyers market without breaking the bank.
How do we know the homebuyer's market is coming back?
It's obvious when we look at the sales data. We analyzed the third quarter of 2018 and 2019 MLS data. Again, let's use Highland Park, CA as an example. There were 98 homes sold in 2018 between July 1st and Oct 1st. The median sold home price was $876,299.00. The same timeframe in 2019 95 homes was sold with a median sold home price of $842,500.00. That's a 4% decrease in closed sale value in just one year. Should you get excited if you're thinking about getting into the market? I certainly would if I were you!
Homebuyers market in Los Angeles 2020 trends
The Los Angeles real estate closed sales numbers don't lie.
Historically we know that when home values begin to decline more homes will be lingering on the market longer for sale.
Why would more homes linger longer on the market for sale?
Because when homebuyers have an abundance of homes to choose from they may take their time and low ball offers. At the same time, sellers may not take the offer right away because they're still living in 2018 when their neighbor's homes broke price per square foot records. Make sense?
In other words, this means prospective home buyers like you and their real estate agents like me will have more inventory to choose from. You'll be shooting fish in a barrel. This also means homebuyers in 2020 will have even more leverage to negotiate favorable terms when drafting purchase offers. The snowball effect will perpetuate the Los Angeles homebuyer's real estate market, at least for a while.
What else could shift the real estate market in 2020?
If interest rates were to rise we would see fewer mortgages being made.
Expert Mortage Advisor Tips.
We asked expert mortgage advisor Joe Tishkoff from Finance of America his thoughts on the current lending climate. Joe is the #4 loan originator in the nation with the Finance of America Corporation.
"U.S. long-term mortgage rates are near historically low levels as 2019 comes to an end. The average on the benchmark 30-year fixed-rate loan is at or near their lowest levels since November 2016. The 30-year loan rates slipped to 3.55% in December, which is an average conforming loan rate with 20% or more down and with .45 points paid on average. The same rate stood at 4.51% a year ago," Said Joe.
Joe continued with…
"The low borrowing rates have been a boon for homebuyers, even as global financial markets are roiled by concerns over the global economy. Markets around the world continue to be raked by anxiety over the U.S.-China trade war and slowing global economic growth. The so-called inversion of the Treasury yield curve has accurately predicted the past five U.S. recessions. That's a good sign for continued low US interest rates and a great time to be a homebuyer in the LA housing market as the shift begins from a seller's market to a buyer's market as the economy may begin to slow down."
Homebuyers market in Los Angeles 2020 forecast
At the end of the day, this is still L.A., not Shreveport, Louisiana. Los Angeles is one of the most populous metro areas in the nation, according to a recent U.S. Census Bureau report. People seem to come here by the boatloads every day as if it's the early twentieth century in Boston Harbor. The Southern California real estate market may take a bit of a dip but it's very unlikely we will see a significant towards swing like in the 2008 real estate housing bubble recession. Don't anticipate blood in the streets anytime soon.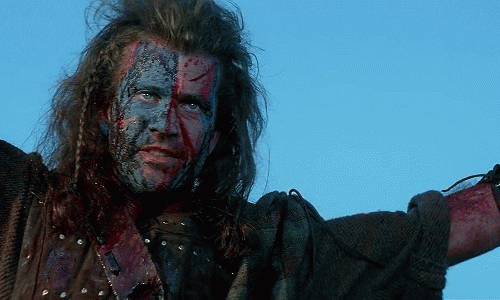 Is now the time to buy in the Los Angeles homebuyers real estate market?
If you're still wondering if now is the right time to pull the trigger on your new home pop into a few open houses. You'll notice fewer people will be there. The listing agent and their big smile will have more time to spend chatting you up about how wonderful the house is. Maybe if you show up with some war paint on your face wearing a kilt like Mel Gibson the agents will back off. It's worth a try.
Is it a good time to buy a house in Los Angeles?
It's an excellent time to buy a home because 2020 is the start of the homebuyer's market.
Work with an expert homebuyer's real estate agent.
It's important to protect yourself in the 2020 buyer's market. The best way to sharpen your pencils is to hire a professional real estate broker. When it comes to navigating the Los Angeles homebuyers real estate market, not all agents are created equal.
We created a helpful checklist of questions to ask prospective agents you're considering working with. Hiring the right realtor is invaluable. It can literary mean the difference between saving you tens of thousands of dollars or creating unimaginable and crippling financial problems for you.
Questions to ask a homebuyer's specialist Realtor before signing an agreement to work with them.
Are you a licensed real estate broker or are you a licensed real estate agent? If only an agent:
Who is your broker?
Do you have direct communication with your broker?
Does your broker advise you, or does an office manager?
Is your office manager a licensed real estate broker?
Do you have an experienced attorney at your disposal?
Do you have a talented architect at your disposal?
How much coverage does your E&O policy cover?
Who will schedule my property tours?
Who will negotiate my transactions and any credits or a price reduction to save me money? Will it be you directly?
Is there is a difference between a real estate agent or a real estate broker?
Yes. There is a big difference. It's a completely different license. It's like a nurse vs a doctor.
Real Estate Broker Vs Real Estate Agent?
It's important that buyers and sellers meet and agree to communicate with the broker and the salesperson when buying a home.
In California, only a licensed real estate broker can take a listing or represent a purchase contract. All real estate agents must hang their licenses under a real estate broker who is mandated to directly supervise the actions of their agents.
When a residential or commercial listing or contract is fully executed by a real estate agent, the real owner of the contract is the broker, not the agent.
The National homebuyers market in 2020
The homebuyer's market is affecting the entire nation not just Los Angeles, CA. The Shelhamer Real Estate Group has spoken with top real estate professionals from all over the country who have seen the same homebuyer market trends that we are seeing here in L.A.
Reference links:
US News
https://www.usnews.com/news/cities/slideshows/new-census-estimates-reveal-the-fastest-growing-cities-in-america
TimeOut
https://www.timeout.com/los-angeles/highland-park
CNN
https://www.cnn.com/2019/12/06/business/us-china-trade-war-import-tariffs/index.html
About the author
Glenn Shelhamer is a nationally recognized Real Estate leader who has been helping people move in and out of the Los Angeles area for many years. He is also the team lead of The Shelhamer Real Estate Group. When Glenn's not selling real estate he can be found spending time with his beautiful wife and two terrific kids.
t