How is Generation Z buying homes?
With new forms of developing technology, the next generation is becoming more ambitious in homeownership and the real estate industry. But can they swing it financially? In this article, we look at how they're doing it and what makes them tick. 
What is Generation Z's View on Homeownership?
Also known as the "digital" or "net" generation, Gen Zer's are extremely eager about homeownership. According to Bank of America, the latest report found that more than half of Generation Z are already saving up to purchase real estate in the next five years.
The top obstacle for Gen Z's still remains to be College debt. With more than 44 million students in the US alone, Student borrowers are estimated to owe a whopping $1.5 trillion dollars.
Having an estimated $34,090 in debt per student, this can make purchasing homes seem almost unattainable. On top of college debt, increasing home prices, credit score, and economic factors remain the biggest obstacles for Generation Z.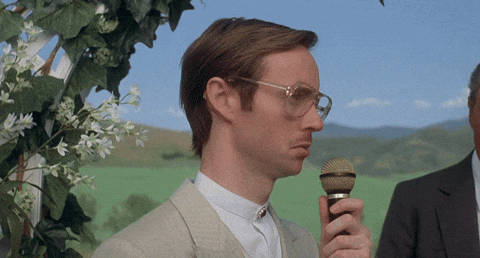 The Future of Technology in the Real Estate Industry
The upsurge of technology usage in the Real Estate Industry has become more and more evident. People have become dependent on sites/applications such as Zillow and Redfin.
Realtors who don't develop a mobile presence will slowly fade away. Therefore, many people see technology taking a major role in increasing the popularity of Real Estate.
Since the market value of Virtual Reality is increasing, it will have the potential of taking a significant part in advertising homes for sale. Supplying photos and videos are extremely helpful for homebuyers to find the right place to call home.
Virtual reality is here for good
Imagine being capable of experiencing the property without going through the hassle of driving property to property. This technological advancement may not only change the buying experience but also the efficiency of buying homes. 
When it comes to advertising, social media proves to be one of the most effective ways of attracting interest. With over a billion active users on social media platforms such as Facebook, Instagram, and Youtube, it can be extremely beneficial to advertise on these platforms.
Applications such as DocuSign and Notarize are game changers too. Buyers and sellers are able to complete contracts electronically, eliminating the inconveniences of wet signatures. How do you like them apples?
Generation Z Approaching Real Estate with Technology
Nowadays, technology is a must for the new generations and this includes Generation Zers. Without their smart phones they're lost in the woods! Everywhere you go, there are people on mobile phones and computers because technology has become a lifestyle and a dependency on the current and upcoming generations. So how does this upsurge of tech affect the Real Estate industry?
When we look at current trends, hardwiring smart devices in homes is almost mandatory. Green technology has also become very appealing to home buyers which allows us to come to the conclusion, the new generation is approaching Real Estate with technology and heath benifits in mind. 
Conclusion
Gen Z View
The new Generation Z is very ambitious and eager when it comes to homeownership. From a recent Bank of America statistics, it is proven that more than half of Gen Z will be owning homes in the coming years. However, many of these people face major obstacles such as increasing home prices, college debt, and credit scores making purchasing homes tricky.
Future of Tech
Since the upsurge of technology, it has proven to be very helpful and efficient when it comes to the Real Estate industry. With applications such as Redfin and Zillow, technology shows great potential in aiding both sides e.g. buyers and sellers. The introduction of Virtual reality is currently pushing its way into the Real Estate industry because of how efficient it can be when it comes to shopping for properties. 
In addition to VR, social media such as Youtube, Instagram, and Facebook are amazing ways of advertising and promoting the Real Estate market. 
Resource Links:
Bank of American | Homebuyers Report
Real Estate Express | Generation Z Home
Property Shark | Gen Z is here to revolutionize the housing market
Eileen Anderson Realtor | Home sellers need to learn how to market their home to millennials