Buying a new home is undoubtedly exciting, but it's also important to consider how long it would take to buy a house in a neighborhood like Highland Park in California.
Having an idea of how long it would take to purchase a home can help you set realistic expectations and reduce stress as you begin your next real estate journey. It is important to be aware of the fact that homebuying certainly may not be an activity that will give you instant gratification; in fact, Los Angeles real estate professionals will tell you otherwise.

"Buying a home in L.A. is a process that would require you to be heavily involved. Although it is rewarding and fun, it takes a lot of time and effort in a competitive market, " says Karen Jones.

Here's a general timeline & guide for buying a home:

Loan pre-approval (1-5 days)
Research neighborhoods (3-20 days)
Choose a real estate agent (1-7 days)
View homes in person (Varies)
Make an offer (1-7 days)
Escrow period (30-60 days)
Inspections (7-14 days)
Final walkthrough and closing (a few hours)
Now it's time to get specific, let's take an in-depth look at each, including factors that may cause a delay in closing in on the right spot to call home.

Loan Pre-Approval
Estimated time: 1-5 days
Although it is nice to dream about buying the perfect Highland Park home, it is vital to ask yourself first if you can afford one. It's also important to consider what your budget is based on the lender borrowing guidelines. These are the essential questions that you need to answer before checking out a home in person. Unless you have plans of paying in cash, your lender will decide on how much you can afford based on your financial profile.

Your lender will need to take a peek at your income, assets, debts, and credit score and give you a pre-approval letter, which says how much money they are willing to lend or at a minimum the borrower guidelines. Mortgage Advisors will shop your loan for the least expensive program available in the current market.
Getting a pre-approval letter shouldn't be too difficult. In fact, it might be quicker than you think! This is because lenders want your business. It's highly encouraged that you get your pre-approval letter earlier rather than later in the process since you'll need to attach your pre-approval letter to all the offers that you make if you want to be taken seriously.
To do this, you need to call your local bank or mortgage advisor. Getting pre-approved gives you the chance to gauge how much you can afford to buy from the beginning. Time is precious, and you wouldn't want to waste your time looking at homes that aren't in your purchase comfort zone.
Neighborhood Research
Estimated time: 3-30 days
Most of the time, home shoppers already have an idea about what kind of home they want to purchase. Once your loan pre-approval is out of the way, you can now choose what L.A. neighborhoods and homes will suit your budget.
Here are some things you need to consider:
Do I want to live in an attached (i.e., condo, loft, or flat) or detached home (single-family residence)?
What neighborhoods have the kind of homes I'd like to buy at the price I can afford?
Do I have a school district preference?
How far am I willing to commute to work?
Am I okay with living in a deed-restricted community (HOA)?
These are some questions you would generally ask yourself to be able to figure out what kind of home you want during the early phases of the home buying process. With the help of these questions, you'll be more laser-focused when you start your home search in the City of Angels.
This step has a broad estimate for a good reason, and it's because everyone is different. To give you a better idea, a third-time home buyer looking around at a market where they've stayed in for twenty years will probably be faster in making decisions in comparison to a first-time home buyer in a new city. This step takes a different amount of time for each person. Working with a local real estate agent will cut your learning curve down considerably.
Choosing a Local Agent Team
Estimated time: 1-5 days
Hiring a real estate agent is essential since it'll cost you nothing while you receive multiple benefits. But this doesn't mean you can just pick the first agent you find. Of course, it's better if you take your time looking for an experienced and knowledgeable agent who has your best interests in mind.
Whether you decide to contact your agent via texts, emails, or through a phone call, this step would only take a few days before you're done.
Viewing Homes in Person
Estimated time: Variable
Most homebuyers consider this part as the most enjoyable part of home buying! With your budget, preferences, and proper representation locked and loaded, it's now time to start touring homes!
The current market conditions may affect the time it takes for you to find a home. In a hot real estate market, you will see low inventory, with some houses getting several offers after being listed in the MLS for a short amount of time. I've seen as many as 53 offers on a single house recently. It's a bit bananas.
This may cause it to be increasingly difficult to open escrow on the right house, let alone get your offer accepted. If you're also focused on one specific neighborhood, it might take some time before a home is put on the market that you love. Remember, if you're targeting the bright & shiny new listings it's likely so is everyone else. Good for you my real estate team & I have a proven track record of successfully getting our home buyer clients offers accepted in multiple offers.
Another factor that may influence the amount of time you'll spend looking at homes is the events that are currently occurring in your life. A good example would be people who are now expecting a significant life event to happen (such as a new job, marriage, or birth).
Most of the time, these people need to urgently find a home while other home buyers are in no rush and are willing to wait a reasonable amount of time to find a home that perfectly fits their preferences. A good rule of thumb: Rarely do we walk into your new home. Instead, we find the right spot that checks most of your boxes and we create your new home. Make sense?

If you're curious about what is the average amount of time people spend looking for a home, the National Association of Realtors has the answer for you. Their study states that "the typical buyer actively searches for 10 to 12 weeks and looks at an average of 10 homes." But, this isn't always the case as for others, as some of them may take several months or more.
Personally, I have had homebuyers walk into 1 or 2 homes and write an offer. On the other side of the coin, I have active buyers as I type this who have seen dozens of homes unable to pull the trigger. Go figure. I do my best to remind my clients "80% of my clients are ready to move up within 5 years". You're not buying the forever home.
Making an Offer & Negotiating the Contract
Estimated time: 1-5 days
If you think that you've finally found a home and you're ready to make an offer, then you will need to coordinate with your real estate agent for them to help you write an offer that will incorporate your desired price and contingencies.
Plans don't always go our way, and some issues could delay the purchase of your home. An excellent example of this would be a home sale contingency, which explains how closing your home could be prolonged if your current home doesn't sell fast.
Side note: If you have a contingency to sell your current home before closing on your new home the chances of a seller accepting those terms are slim to none in this Los Angeles market. There are too many buyers willing to bend over backward accommodating the sellers. However, don't panic. There are several ways to get your contingent offer looking more attractive. Ask me how.
Once the seller gets your contract, negotiations could take several days before both parties finally reach an agreement. There is a chance that you will be going up against other buyers as well as there might be an active bidding war. No fun for anyone involved. Not even the seller.

Contract to Close
Estimated time: 30-60 days
After the seller accepts your offer, you're officially under contract and in the driver seat. Your offer should include details such as how long the home will be under contract (in escrow) before you close and record the title for your new home.
If you are using a mortgage to assist you in paying for your future home, then a financing contingency should be included in your offer. Including financing, a contingency will cause a more extended contract to close period since your lender may need an ample amount of time to underwrite the loan.

Here are some estimates based upon the type of loan:
Conventional loans: 30 days
FHA loans: 45 days
VA loans: 45 days
Take note that these are only estimates. If a buyer has poor credit and unstable sources of income, it could take them 60-90 days before they're able to close escrow for their home. Regardless of your current financial condition, it's necessary to talk to your loan officer about the number of days they recommend.
Although it might be tempting to shorten your closing date to be more competitive, it's quite financially risky unless you're working with a skilled mortgage advisor like Joe Tishkoff at Finance of America. Joe and his team have never let my home buyers down and are ready to close escrow early regardless of the loan type.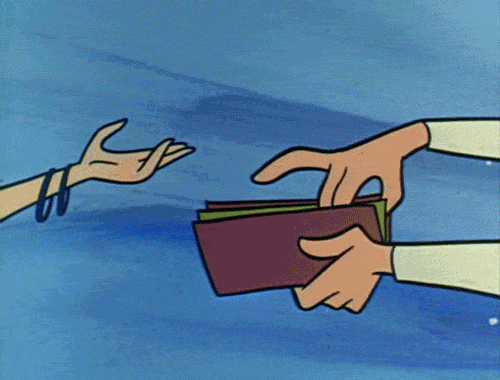 Meanwhile, cash buyers do not face these issues. Cash buyers could normally close much faster, and sometimes it takes them even just a few days. It's not uncommon for cash buyers to close escrow within 7-14 days.

Escrow Period
Estimated time: 14-60 days (while under contract)
Once the seller accepts your offer you'll have a fully executed contract. The escrow period will start. Your agent will make sure that several tasks are scheduled accordingly, including:
Appraisal – to establish a fair market value of the home, your lender would need an appraisal. If the property appraises for a price less than what was initially agreed upon we have a few options.
You'll have to come up with more money as a downpayment.
Borrow a bit more money to come up with the difference. The bank will only loan money on the appraised value so you may end up putting this money down and have a higher payment.
Split the baby. The seller comes down a little and you got up a little.
The sales price is adjusted down to the purchase price.
These Negotiations may take several days and could delay your closing date.

Survey – Your lender may need to examine the lot and neighboring properties further if the appraisal encounters any issues with the property boundaries.

Inspection – It is essential to have a general home inspection scheduled immediately. Through the home inspection, defects that require additional, specialized inspections such as for termites and molds will be identified. It's also encouraged to conduct a roof, plumbing, foundation, drainage, and sewer line video inspections. This way you'll have a clear snapshot of the current properties systems and any deferred maintenance.

Request for repairs – After inspecting the home for any defects, some items that need to be repaired may result in a new round of negotiations. The seller will be required to either fix all the urgent issues or adjust the price to include the cost of repairs after closing. We like to negotiate a closing credit or price reduction for our clients.
Clearly the seller didn't take care of the property while they owned it, why would we ask them to fix anything now? If they had a trusted plumber the sink wouldn't have a leak and the cast iron under the house wouldn't have rust blisters ready to fail any minute. Make sense?
Final Underwriting – To ensure that the transaction will go smoothly, your lender will ask for additional documents showing your current financial status since helping you generate your pre-approval letter.
Make sure that you're able to immediately provide any documentation needed by your lender to avoid closing delays. A talented mortgage advisor who has been around the block a few times knows what hurdles to watch out for to avoid problems and delays.

Final Walkthrough & Closing
Estimated time: A few minutes.
A day or so before closing, you'll have an opportunity to go through the house and property one last time with your agent. Walkthroughs allow you to double-check the repairs you've requested and see if the condition of the property hasn't materially changed over time since the first showing. Or the seller hasn't had a big going-away party which resulted in a few new holes in a wall.
Finally, you'll wire your final funds to close and loan documents signed. You will have to deal with lots of paperwork to take ownership, but all the hard work will be worth it once you settle down in your new Los Feliz dream home.
Conclusion
The time it takes to buy a house may vary depending on the person and personality. It is affected by a variety of factors that differ for everyone. For some people, the process may take six months or longer, while for others, it may take less time.
To avoid any unwanted delays, you must be aware of the steps that you need to go through. It's also imperative that you're able to meet all your deadlines and keep your feet on the ground. Ride the rollercoaster of escrow expecting the highs and lows knowing the ride will eventually be over and you'll be a happy homeowner.
Links we like
David Martin | David Martin Realty Group – David has some helpful tips and winning strategies for buyers in a seller's market.

Danny Margagliano | 30A Local Properties – Danny's Ultimate Buyers timeline is worth a read.D
Los Angeles Real Estate Broker | Home Buyer Specialist
Glenn Shelhamer is a nationally recognized Real Estate leader who has been helping people move in and out of the Los Angeles area for many years. He is also the team lead of The Shelhamer Real Estate Group. When Glenn's not selling real estate he can be found spending time with his beautiful wife and two terrific kids.