No More Open Houses For Los Angeles
In the wake of the pandemic COVID-19, life as we know it has been turned on its head. But we got this! The financial crisis of 2008 and the impact of 9/11 have taught us its absolutely possible to abandon routines & regiments instantly. We quickly embrace anyway of surviving. Possibly a more serious question, when the scare of CoronaVirus is yesterday's news will a stigma of social distancing hang around?
February 2nd, 2020 my phone started ringing and emails had subject lines: Cancel Escrow. The idea that a virus or superbug had the power to cause an international "Shelter in Place" policy was unthinkable. Almost laughable only a few weeks ago.
Welcome to the new normal. This season your fashion accessories are rubber gloves and face masks with a pocket full of hand sanitizer. Let's add a quarantine at home policy and social distance from anybody outside of your household and we're all set for summer 2020!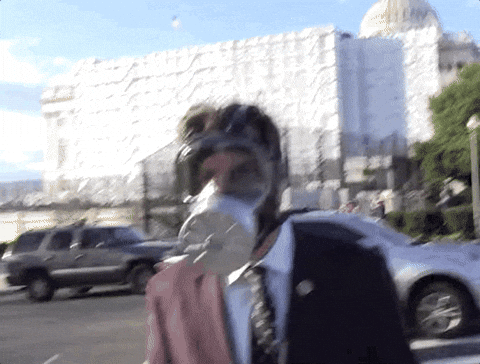 If you're currently in a real estate transaction as a buyer or seller uncertain about the best decision for you or your loved ones, you're not alone. Everyone is on edge including the agents, brokers, mortgage advisors, TCs, escrow officers, and everyone in between.
The past several weeks we have pivoted our business to better help our clients across the finish line – whatever that means to them. Below are a few things our brokerage is doing and it's working.
How we buy & sell real estate is changing
Health & safety is our #1 concern. Realtors can no longer show homes in person in the city of Los Angeles, leaving determined buyers to submit offers sight unseen, while others pause their searches stepping back from the market.
Where does that leave homebuyers who need to buy?
Take a deep breath. We have you covered. Our agents have a clear line of communication with you. They organize and set up appointments to record walkthroughs while video conferencing with you. Personalized videos are then edited and uploaded to a private folder.
"It's as if the buyer is with me at the house. If they say, can we look a bit closer at the electrical panel? I zoom in the camera and take pictures," says Karen Jones|Realtor.
Virtual Tours offered by companies like LA360 VR is the next best thing. Their 3D cameras scan the interior spaces so you feel as if you're walking through the house. My only criticism is the wide-angle lens distorts space and size of objects. You could be surprised when you actually walk inside the house. Also, the 3D camera doesn't do the outside of the house. Plenty of homes we sell have incredible outdoor spaces which are taken into consideration for children and fur babies.
With an accepted offer, homebuyers are welcome to tour the property. They must be careful with social distancing and other health and safety measures advised by the state of California, Los Angeles county, and the CDC.
Everything in escrow is moving a bit slower. You should expect escrows to be longer and delays to happen that are outside of your control.
The good news for you! If sellers are still in the market allowing you and others inside their personal space they are real sellers. And real sellers are willing to make reasonable concessions.
How are we helping home sellers sell while respecting social distancing?
Safety first. It's critical The Shelhamer Real Estate Group team members protect themselves and others from the virus. We do this by washing our hands, avoiding close contact, and covering our nose and mouth when we're around others. Listing appointments on conference calls like Zoom are actually happening.
Coordinating convenient times alone at the house, meeting professional vendors or tradespeople for access to the property. Using virtual tours now included in our market package has been a lot of fun. Besides a guided video or being at the property yourself, virtual tours are the next best thing.
Even though open houses are a temporary relic in Los Angeles, we're finding a way to sell homes for top market value protecting the sellers' money not leaving any of it on the table. And even more importantly keeping them healthy.
Just because a property is on the market today doesn't mean it's a fire sale.
Several buyers have sent lowball offers on listings of ours. We politely let them know there isn't any blood in the street. Smart Agents will negotiate a favorable price and terms while walking the fine line of not rubbing salt in the wound. The last thing a buyer wants to do is piss off a seller right now.
If you're a home buyer just starting out, or have been around the block, it's better to have compassion and a win-win attitude. Communicate to the seller what you feel is a fair price then over inspect the property. Put a material facts list together and do your best to save money. If you go in guns blazing from the gates you may shot yourself in the foot.
Be safe out there! Better yet stay home.
Changing The Way We Buy And Sell Real Estate
Glenn Shelhamer is a nationally recognized Real Estate leader who has been helping people move in and out of the Los Angeles area for many years. He is also the team lead of The Shelhamer Real Estate Group. When Glenn's not selling real estate he can be found spending time with his beautiful wife and two terrific kids.