Tips to sell your listings fast and attract more home sellers & buyers
How to market a home for sale like a top Realtor
Whether you're a rookie agent wet behind the ears or a seasoned veteran it doesn't matter. Everyone can learn a new skillset or drop another tool in their professional belt.
In this blog post, we share strategies to ramp up your business to the next level. Don't miss out on a prospective buyer or seller lead while simultaneously helping the community in which you have a new real estate listing. Win-win!
How can I turn a listing into more business?
Easy! Doorknock the neighborhood. Hold on. Not so fast! The first step is letting the neighbors know who you are without being a weird salesperson. You'll want to wear comfortable shoes and plan a late morning or early afternoon beating the pavement.
Don't knock on doors too early. We don't want to wake anybody up after a late night. And we don't want to knock on doors too late in the afternoon when stay-at-home mommies and daddies are rounding up the kids for dinner. The best times of day to door knock for dollars is between 10 am – 12 pm and 1 pm and between 3 pm is the ideal time.
Handout useful information
I'm not suggesting recipes for cherry pie or raspberry strudel! Let the neighbors know about your new listing in a way that makes you approachable – hand out something of value. You are here to help beautify the neighborhood one house or condo at a time. You're also concerned about the health and safety of the community. Here is a sample letter you can use when door-knocking that's sure to get you a few phone calls if not more than a few.
"Dear Neighbor,
As a courtesy, I am reaching out to let you know that you may see people from our staff or vendors coming or going on your block. We are writing today to announce our new listing at XXX Dr., which is in very close proximity to your home. We feel it is important to alert surrounding neighbors of our pending and new listings as we are a One Stop property shop and often are involved in helping renovate or freshen up client's properties before they go on the market to ensure they receive top dollar.
All of the vendors we use to earn top dollar for our clients are professional but we would like to personally introduce ourselves if for whatever reason you need to reach us regarding our listing. It is imperative that our job sites continue to remain clean and respectful. You will see us managing the site and we hope you stop by to say hi!
If you are interested in your home's current value, are interested in selling or would like a free appraisal of your home please feel free to reach on out to us…we are merely down the street and would love to meet you!
Warmest Regards,

Top real estate agent secrets | Letter template Just Listed
Professional photographs of the property for sale
The last thing you want to do is take pictures with your phone camera or use someone else's pictures. Show your property in its best light. Invest in your listing. Remember this is a business. Doing business comes with its expenses.
Professional photographs shot from a reputable local company that offers custom websites are a nice bonus. You can send the link to prospective buyers and other agents looking like a #1 Realtor. The best part is if you take your own photographs no one can jam you up for intellectual property rights. You paid for them. You own them!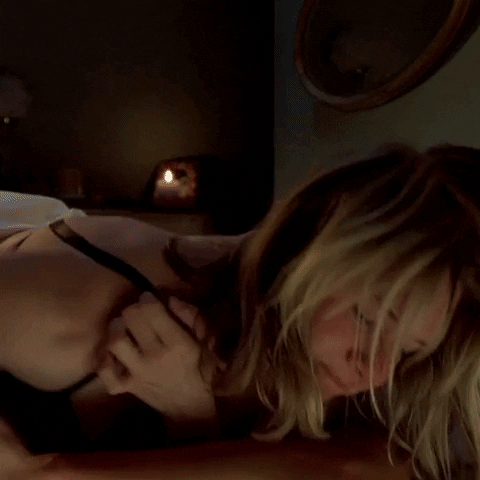 On the phone, you have 3 seconds. Make them count!
Get telephone number lists from your title officer or sign up for a power dialer like Mojo Sales. I personally know a hand full of agents who earn over $1 million dollars a year in gross commission each year by making phone calls 3 hours a day.
I know it sounds crazy but it's true. Just think about it. If you call 100 people a day, the odds are you'll get 3 or 4 prospective seller appointments each day. You do the math. It works. Here is a sample calling script.
Hello Mr./Mrs XX
This is XX. I'm your local real estate agent. My team and I wanted to personally invite you to our first open house this Sunday located at XXX St. Its going to be catered so we're doing our best to get a headcount. We'll be raffling off gift cards too! The house is a beautiful 3 bedroom + 2 bathrooms with large bonus space and a two-car garage. Should we expect you? Either way, tell me your email address so we can keep you in the loop of our exciting events coming up in the near future.

Top real estate agent secrets | Telephone script
Postcards announcing food gets'em every time
Piggies in a blanket are the way to a buyer's heart. After your phone call, a postcard is a perfect second touch. Save a few bucks mailing your postcard marketing material EDDM.
EDDM is a discount USPS service that gets your marketing material in front of the prospective sellers. Let them see how sharp your professional photography looks with the images you own. Share a bit about the property but not too much. We want them to enjoy the energy, excitement, and little bites at the open houses. The incents will be burning as Irresistible Bliss by Chris Botti plays softly in the background. The guest will have a blast and you'll look like a class act!
Dress to impress, always.
I don't care if you're a multi-million dollar real estate broker or a rookie licensed yesterday. Business casual won't win any fashion awards but it may grab a prospective seller's attention. I'm a fan of Varvatos denim and button-down dress shirts. Any Nike sneaker you can pull off wearing a suit is a winner. When in doubt wear a blazer. It can never hurt and you can always take it off. Oliver People make elegant sunglasses but never wear them inside the house and take them off when speaking with your client, prospective clients, or open house guests. It makes a difference trust me.
Send a second postcard
After the property closes escrow pop another postcard in the mail letting everyone in the neighborhood farm know you're the rock star top agent who successfully sold that house.
I totally get the above can seem a bit overwhelming. Take a deep breath. You don't have to tackle everything in a single day. Start getting your ducks in a row a few weeks before you're ready to list the property of the market.
If the above information has been useful or if you'd like to take a deep dive for more tips don't hesitate to reach out.
Best of luck in 2020 closing the most transactions of your real estate career!
Los Angeles
#1 Real Estate Broker
Glenn Shelhamer is a nationally recognized Real Estate leader who has been helping people move in and out of the Los Angeles area for many years. He is also the team lead of The Shelhamer Real Estate Group. When Glenn's not selling real estate he can be found spending time with his beautiful wife and two terrific kids.