Nestled between historic San Marino and Temple City lies the jewel of the San Gabriel Valley. This geographic "pocket" is located in the 91775 region of East San Gabriel Valley, with a collection of some of the most historic and below turnkey opportunities in the region. In this article I'll introduce you to the East San Gabriel Valley real estate market, places to see in 91775, and show you the possibilities, and value, in junior accessory dwelling units JADUs.
East San Gabriel Valley Real Estate Market
Some of the many homes in the East San Gabriel Valley, with mature landscaping, quiet streets and charm.
In July 2021, East San Gabriel home prices were up 1.8% compared to last year, selling for a median price of $885K (Redfin). The 91775 region has some of the best schools with Carver and Emperor Elementary, along with Oak Avenue Intermediate, all ranking above 8 in the great schools ranking.
Places To See In 91775
Pho Super Bowl Vietnamese Cuisine has been a family run restaurant in the East San Gabriel Valley for over 20 years. They make all of their food from scratch and specialize in there namesake Pho which they painstakingly create each and every day.
I have enjoyed coming here over the years for their cultural delicacies, kind and friendly service and the best complimentary dessert!
Born and raised in the San Gabriel Valley, Mary Lane is the daughter of a Hispanic mother and Jewish father. Watching her mother and aunts prepare traditional Mexican dishes from scratch is where her passion for cooking began. One day, driving through the streets of San Gabriel, she fell head-over-heels for an abandoned, and dilapidated Altadena Dairy Express drive-thru. With nothing but a dream and determination, Mary acquired the space and got to work, doing much of the physical labor herself.
After three years of rebuilding through support and free labor from family and friends, Mary was able to make her dream a reality. Today, the sad looking former drive-thru is a beautiful, vibrant space, staying true to it's vintage aesthetic and rich neighborhood history. Each item on the menu is an original recipe, made from scratch and the freshest all-natural ingredients.
Remembering tea room etiquette of course!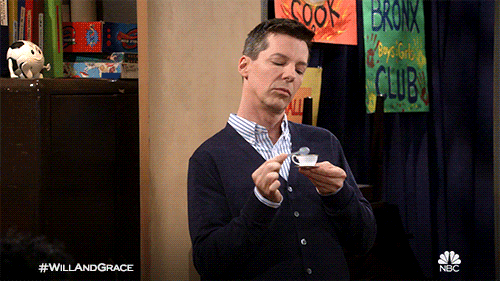 Junior Accessory Dwelling Units JADUs
The East San Gabriel Valley is a place for both first time home buyers and savvy investors alike. The 91775 region provides the opportunity to open up both the doors to equity, and revenue streams. Many of these homes have large garages which would make a simple junior accessory dwelling unit (JADU), some of which were featured in our previous article in LA's Hottest ADU's, JADU's are a great way to cut a mortgage payment in half, expand a family, work from home, or have a multi-generational home.
If converting an existing detached garage into an JADU, two spots need to be maintained for the existing residence but can be uncovered spots on a driveway, which can be side-by-side or even tandem. A new accessory dwelling unit must be at least 10' away from the existing house and garage or it must be attached to either. Also, a new unit must be at least 4' from both the rear and side property lines. A garage conversion into a living space, however, does not need to meet these setback requirements.
JADUs are allowed to be created within the walls of a proposed, or existing single-family residence, and shall contain no more than 500 square feet. JADUs may share central systems, contain a basic kitchen utilizing small plug-in appliances, may share a bathroom with the primary dwelling, all to reduce development costs. JADUs present no additional stress on utility services or infrastructure because they simply repurpose existing space within the residence and do not expand the dwelling's planned occupancy.
The Jewel of the San Gabriel Valley
JADU's are an extremely advantageous form of living because they offer affordable living options in centrally located neighborhoods. Rather than expand infrastructure, JADU's utilize the existing areas to accommodate housing without over-developing the areas. Since ADUs can be rented out, they offer the opportunity for different socio-economic classes to afford housing in central areas, diversifying neighborhoods, and creating new opportunities while curbing over-development.
Garage conversions are the cheapest way to build an ADU, and offer the greatest ROI. While a new 500SF stand-alone unit in Southern California can run $160,000 or more, a 400SF garage conversion starts at around $90,000. When you factor in the value a 400SF ADU adds to your home, and the income you'll get if you rent it out, it's hard to find another investment that comes close. Garage conversions (and all granny flats) cost more per square foot than typical single-family homes because of economies of scale. These sunk costs though, yield a 10-15% increase in the homes value depending on region.
BEFORE
Proposition 13 sets limits on how much California homeowners must pay for property taxes. The rate for your primary residence is based on the date you bought the property. This is called your "tax basis." Each year after that, your taxes are only allowed to be raised by 1% percent of the property's assessed value. When home prices go down, the property tax goes down too. When you build an ADU, your main home retains its tax basis. After construction, the value of the ADU is appraised and its property tax is based on that value, not the cost of its construction. Those two amounts are combined into a "blended assessment," which becomes your new property tax.
AFTER
With a garage conversion, you'll end up paying less than with an all-new ADU. This is because the structure of the garage already existed and was assessed along with your main house. The city will evaluate the added value of your conversion, but not the structure. This is like what would happen with a kitchen remodel. If you will be renting out your ADU, the construction expenses—including all materials, plans, permits, etc.—will qualify to be depreciated as real property. There are different formulas depending on how you plan to rent it (short term vs. long term). (Maxable)
I'm David Clark, a Californian, real estate advisor, estate director, and writer for the Shelhamer Real Estate Group located in Highland Park California. Connect with me for further information about San Gabriel Valley real estate, JADU's, and property tours.

805.280.1425

Instagram sellingnortheastla

DRE 02134556
Mls Disclaimer:
Based on information from the / Association of REALTORS® (alternatively, from the /MLS) as of [date the AOR/MLS data was obtained]. All data, including all measurements and calculations of area, is obtained from various sources and has not been, and will not be, verified by broker or MLS. All information should be independently reviewed and verified for accuracy. Properties may or may not be listed by the office/agent presenting the information.