Credit score needed to buy a house
If you're curious about ways to raise your credit score or to find out the minimum credit score needed to purchase a home you've come to the right place. I'm a local Los Angeles real estate broker Glenn Shelhamer. Over the past five years, Joe Tishkoff & Associates from Finance of America have been my real estate team's preferred mortgage advisor.
Joe has helped my home buyer clients secure the best loans for their home purchases and refinancing when appropriate to save them even more money. In this blog post, we're looking at the credit reporting system and the minimum credit score requirements for the various loan programs.
What is a mortgage credit score?
A mortgage credit score is used to determine the rate and cost associated with obtaining a home loan. The mortgage credit score used is the "middle score" of the 3 national credit bureaus a lender uses. Those 3 bureaus, Experian, Equifax, and Transunion provide your lender with the scores.
A mortgage credit score is very different from the free online scores you can get monthly from your credit card company or a website such a Credit Karma.
For example, VantageScore is a consumer credit-scoring model, created through a joint venture of the three major credit bureaus. The model is managed and maintained by an independent company, VantageScore Solutions, LLC, which was formed in 2006 and is jointly owned by the three bureaus. However, mortgage lenders don't use the Vantage score which often leads to confusion and a determination of one having a higher credit score than when a lender checks an applicant's credit.
What is the minimum credit score required to buy a house?
Here we're going to learn there are no monsters under the bed or in the closet. Generally speaking, most major lenders require a minimum score for a particular loan program, period. But here's the good news. For example, the typical minimum credit score can be quite low for an FHA loan and as low as 580. A conventional loan for all US lenders must be at least 620. Most non-conforming loan programs require at least a 680 credit score.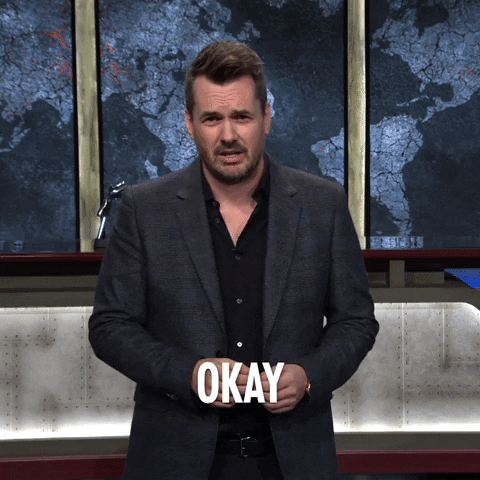 Look at a credit score like a report card grade.
To put things in perspective, consider the scoring model like a report card grade. Anything under 600 is tantamount to an "F". A 620 to 640 score is tantamount to a "D"; 640 to 680 a "C"; 680 to 700 a "B"; 700 to 720 a "B+"; 720 to 780 an "A" and a score above 780 to 850 an "A+".
So even if you sleep in and don't do your homework and get detention you still can qualify to be a homeowner in Los Angeles!
But regardless of where your score is today it will change tomorrow. It always does. Scores fluctuate daily depending upon your repayment manner such as timely payments to creditors and what's called trended credit which means how much one pays historically compared to the required minimum payment due.
If you have a lot of outstanding credit, you are close to your credit limits and only pay the minimum required payment, your credit score could be as low as someone who paid their credit accounts late and has several late payments on their credit report.
How much credit card debt should I keep to maintain good credit?
It's best whenever possible to keep your current credit card balance on a particular card below 50% of the card's credit limit. And to pay at least 25% to 50% more than the minimum required payment to maintain a higher credit score.
For example, if your score is determined to be 680 and you're planning on putting about 5% down when purchasing a home, your rate could be .375% higher than someone with only a 720 credit score. That's quite a hefty price to pay for maxing out your credit card accounts but the solution is pretty simple. Manage your balances and how much you pay each month.
There are quite a few methods to increase your credit score to obtain a lower rate and therefore a lower monthly mortgage payment. Talk with Joe Tishkoff. A mortgage loan officer like him has specific software to provide various "what if" scenarios to assist you but can't legally give you guidance in which prior late payments to "fix".
Some banks don't let you use a higher score after you've improved your credit by judiciously paying off balances or remediating an old medical bill that somehow never made its way to your mailbox. Choose a lender wisely who will allow you to use your improved credit score to offer you enhanced pricing for your hard work!
The importance of home ownership.
At the end of the day, for me anyway, becoming a homeowner was a right of passage. I despised the idea of continually renting a place to live. It felt as if I was burning money. In fact, the reality was I paid for someone else's mortgage when I should have been paying off my own.
Eventually, I wised up and bought my own home in Highland Park, CA. Besides the obvious now I am paying down my own mortgage each month. I also get the added benefit of the property appreciating in value. My home has become part of my retirement portfolio. And yours will become a part of yours.
If you enjoyed this blog post or if you have any more concerns or questions about credit or the process of buying a home feel free to give me a call. I love to chat about the Los Angeles real estate market and help people stop throwing money away paying off a landlord's mortgage.
Sources:
https://www.foamortgage.com/
https://www.creditkarma.com/
https://www.bankrate.com/finance/credit/trended-credit-data.aspx
Glenn Shelhamer is a nationally recognized Real Estate leader who has been helping people move in and out of the Los Angeles area for many years. He is also the team lead of The Shelhamer Real Estate Group. When Glenn's not selling real estate he can be found spending time with his beautiful wife and two terrific kids.