Your guide to the 2020 mortgage process
Purchasing a home can be one of the most exciting and stressful experiences of your life. It's your largest asset and most likely your largest debt.
In this article, you'll learn the steps necessary to becoming a homeowner who has a mortgage. 10 steps to the home buying mortgage process 2020 is designed to keep the process streamlined and easy to understand.
Before stepping foot in the first open house, it's a good idea to either speak with your bank's loan officer. You could also seek out a referral for a mortgage advisor or mortgage broker. Do you already have a real estate broker? If so, your realtor should be able to point you in the right direction. If you don't have a referral to a lender. Don't be afraid to read reviews on Yelp or Google for local mortgage advisors.
Once you decide on which local loan originator to work with, you are all set to start the 10 steps to the home buying mortgage process 2020.
Step#1 – The Application
Applying for a mortgage is the first step. It gives your lender the information they need to help determine program eligibility. This will be tailored to your needs and goals. It is vitally important that this information is accurate to prevent any roadblocks later in the lending process.
Step #2 – The Prequalification VS Preapproval
A pre-qualification is a great first step, but may not put the most accurate information or budget in your hands. The process could take 24 hours for conventional loans and slightly longer for alternative loan products. If your serious about house hunting a full preapproval is a better strategy. Your lender will ask for bank statements, stock accounts, pay stubs, and tax returns. All of these documents will determine your credit history risk factor.
A progressive tech-forward mortgage broker or direct lender should have secure upload portals. This is the safest and most efficient way to transfer sensitive information which is necessary when becoming preapproved to buy a home.
Completing a full preapproval makes your property tours and eventual purchase offers streamlined and painless as possible. You'll be all set knowing what the principal, interest, taxes, and insurance or (PITI) would be on any given property before stepping foot inside the front door.
Step # 3 – The Documentation
This step is extremely important and often is the one step that can hold up a loan. You have an accepted offer and opened escrow. Congratulations, but it's not time to celebrate just yet. Please sign and date and return all of the disclosures. If the underwriter is missing anything from your file be ready to move quickly. This could be anything from a full 30 days of pay stubs or a downpayment gift letter from mom and dad. If you have not already, include any documentation your lending team has requested.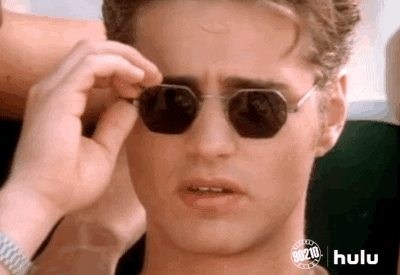 Step #4 – The Appraisal
The appraisal will be ordered by a member of your lender's team when you open escrow. This process generally takes seven to ten days and it may be longer (or shorter), depending on volume. In this competitive market, It's advised to put your best foot forward which typically means shortening of the buyer's contingencies. So ordering the appraisal should be one of the first steps your lender makes.
Step #5 – The Title Report
The title report was ordered earlier before escrow by the listing agent in a purchase transaction, or at least it should have been. I order the preliminary title report (Prelim) as soon as the listing agreement is fully executed.
The lender should receive it along with the fully executed purchase agreement and any addendums or counteroffers. Either way, your lender should have it by this point. Any liens or other problems with the property that may delay or prevent closing should show up. This is another reason to double-check the lender has in hand.
Step #6 – The Submission
At this point in the process, all of the information collected is organized and sent to an underwriter for full approval. Depending on the volume and product type, this may take as little as 24 to 72 hours or a bit longer if the file is incomplete.
Step #7 – The Conditions
Very few loans slide through the underwriter's office without requests of corrections or modifications. This is called, "meeting all of the lender's conditions". After making sure all of the necessary boxes are checked, the underwriter sends approval.
These may be"prior to issuing your loan documents (docs)" or "prior to closing." It is very important that any of the conditions requiring action or documentation be taken care of immediately.
Any delay in delivering the underwriter what they requested will cause a delay in signing. Your lender and real estate brokerage team will notify you of these conditions and collect from you what it needed. The responses/documentation are then sent to the underwriter for final review and approval. Underwriter approval then generally takes 24-72 hours.
Step #8 – The Docs
When the loan is approved by the underwriter, docs can be ordered and trumpets can be heard from the heavens. You're on the home stretch! Okay, maybe the music in the sky is a bit dramatic, but it set the mood, didn't it?
These documents are the papers you will sign to close and fund your loan. Docs can take 24 to 48 hours to be completed. The docs are then sent to the escrow company. It's going to be a tall stack of paper. Take a deep breath. Help is on the way.
Step #9 – The Signing
When the escrow company receives the loan documents they will call and set up an appointment for you to sign. This usually takes about 24 hours after they receive the docs. A professional escrow officer will invite you into the office to sign the docs or if you prefer, they will send a traveling notary so you can sign the docs in the comfort of your own home or anyplace else you desire.
Step #10 – The Funding and Recording
All the signatures and closing conditions are checked and your loan is approved for funding and recording. This step will usually be 24-48 hours after signing. On a rare occasion, additional signatures or conditions may need to be met and could cause a delay. For the most part, this is when the title representative physical stands in line at the county recorders office to record the new first deed of trust. Congratulations on your home loan!
Final thoughts
The above 10 steps to the home buying mortgage process 2020 outlines what to expect when applying for a loan to purchase residential real estate. It also takes you on a journey through escrow to the closing and recording title finish line. At the end of the day, perhaps the most important advice I can offer is to work with skilled professionals. Period.
Contributions
Here are a few links from industry leaders you ay enjoy:
About the Author
Glenn Shelhamer is a nationally recognized Real Estate leader who has been helping people move in and out of the Los Angeles area for many years. He is also the team lead of The Shelhamer Real Estate Group. When Glenn's not selling real estate he can be found spending time with his beautiful wife and two terrific kids.