Real Estate Property Investment Tips for Beginners.
Are you curious about investing in residential real estate?
Buying real estate is one of the most lucrative investments you can make. Property investment represents one of your best possible long term investment strategies hands down. Property isn't liquid, though, so you have to invest carefully. The bottom can drop out unexpectedly. If you're going to see a profit, you've got to be savvy. In this article we'll go over four paramount tips to help you make the wisest decisions in the acquisition of real estate.
Know Taxation Associated With New Property
First, keep in mind the taxman. When you buy a new car, you've got to pay taxes on it. When you buy a new house, the same applies. The rate is usually about .0125 annually in Los Angeles, California. Depending on your municipality. That is 0.0125% of the total property value. This site offers more insight into this. Expect tax rates to differ per locality.
There are ways to diminish the impact of taxation, but you'll need to be careful to do everything properly. One way this is often done is through a 1031 Exchange. That's when you sell a property and roll the net proceeds of the sale directly into a new property purchase. This doesn't allow you to totally avoid all taxes, however, you do have the ability to sidestep some.
Don't Be Afraid Of Deferred Maintenance
It's possible to grab a property at a lower price that can be fixed up and sold at a profit. For example, say you purchase a small vacant apartment complex with eight units for $1,280,000.00, then put $100k into the refurbishment. When the smoke clears you've spent $1,380,000.00 on the units.
Now say you can get eight tenants in that complex for $2,500 a month per unit. You're operating at a cash positive return almost 16% CAP out of the gate! In about ten years, you've more than doubled your money. This scenario isn't taking the added bonus of appreciation into account.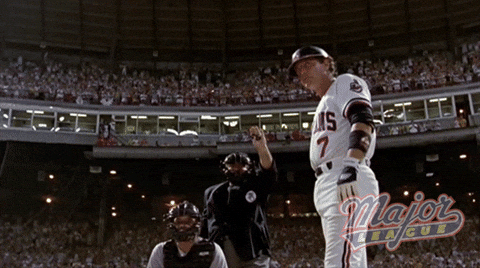 That's a long-term homerun investment, and the market will likely inflate, allowing you to increase the rent during that time—just buy the apartment complex in the right neighborhood.
Where do I go from here?
A previous mentor told me, "buy income properties in a neighborhood you might get shot. You won't definitely get shot."
On the other hand, maybe you want to flip? If getting in & out is your goal we got your bases covered. Let's say you're buying a home that's a fixer-upper. The price is $700k after taxes. You put $200k into fixing it up, then sell it for $1,300,000.00 inside of one year. That means you earned a profit of $400,000.00 before the cost of selling. From there you can buy a larger property and do it again!
How To Pick The Right Neighborhood To Buy Investment Properties?
Neighborhoods have a life cycle: Growth, Stability, Decline, and Renewal. Doing my best to not read like a textbook I'm treading lightly. One neighborhood may be in a decline but then some natural disaster hits, and suddenly the bottom drops out or it's suddenly a desirable "hot" area for people with higher incomes that then attract new businesses, and the snowball of gentrification follows.
You want to purchase your income property ideally before WholeFoods market opens its doors. Some real estate will retain its value through ups and downs with steadiness. To determine the best property investment for you, you'll want to work closely with a real estate agent who is a neighborhood expert.
Consultations with Professionals, Realtors, Friends, And Family

This is a tricky one for a lot of people. Professionals in real estate can help you determine good buys. Period. Not all real estate agents are the same or have your best interest in mind. You may run into a bad agent. Be sure to take their advice with a grain of salt. Your family and friends are in the same boat. I totally get it your friends and family have your best interest in mind but may not be experts in buying and selling real estate.
Often I hear, "My parents bought there house so they know what they're doing". I love the enthusiasm, but just because your folks or Uncle Joe bought a house 20 years ago in another part of the country or world doesn't necessarily qualify them as an expert in the field of real estate property investments. They can totally share personal advice and life lessons in hopes you'll make better decisions.
You also want to find resources like those available online to help you make the most informed choice – specifically in the town, city, or neighborhood you're focusing on as a good investment.
Do it yourself
On the other hand, completely unrelated, If you play your cards right, it's possible to sell your property in a very professional way and even keep the listing commission in your pocket — as ISoldMyHouse.com notes. But it's very important you understand there is no free lunch. You get what you pay for!
Saving commission is essentially being your own real estate agent. Would you perform oral surgery on yourself if you needed dental work done? All of the liability shifts from your representative's plate on to yours. If anything can go wrong selling a home it probably will. Be prepared to assume all potential liability, and know-how to troubleshoot out of harm's way.
Maximizing Property Investment Returns By Working with a Professional Real Estate Advisor
To see a true profit on your property investment, you'll need to plan in advance and consider all the angles. Don't neglect to factor in taxation or removal of the existing tenants—that will broadside you if you're not careful. Consultation from the right people that are balanced by multiple perspectives, doing online research yourself, and buying in the right neighborhood will also be important to maximize your investment returns.
Identifying a property that has significant deferred maintenance may be a wise strategy, provided you've got the resources and wherewithal to get the job done. We've got you covered if you don't.
Property investment is one of the most secure long term investment opportunities in the world. Provided you put in the proper work, and uncontrollable factors don't impact you, you will be rewarded with true dividends!
Links we like
This article First Time Landlords Investment Tips will help guide new investors on how to make their first rental property purchase. Learn everything from tenant screening to creative financing to make the purchase.
One of the types of property investing worth noting is turning your home into a rental property. Lots of folks who get into real estate investing have started the process by turning their own home into a rental. Does this sound like something you may consider? If so, get some excellent tips on how to rent out your home in the article at Maximum Real Estate Exposure.
Real Estate Broker for First-time Investors
About Glenn Shelhamer
Glenn Shelhamer is a nationally recognized Real Estate leader who has been helping people move in and out of the Los Angeles area for many years. He is also the team lead of The Shelhamer Real Estate Group. When Glenn's not selling real estate he can be found spending time with his beautiful wife and two terrific kids.
Full Disclosure:
I am not an attorney, licensed to practice law or give legal advice nor am I a licensed general contractor. I can hardly screw in a lightbulb. What I am is a licensed real estate broker practicing in Southern California. I'm an expert at identifying real estate deals and helping my clients navigate the buying and selling process. If you want to purchase a smart investment property I'm your ticket.