Should I buy a house or rent in Los Angeles is a hot topic in 2020.
The truth about buying a Los Angeles home vs renting an apartment.
As a real estate broker, I get asked these questions all the time. "Glenn, should we keep renting or buy something". Or "Our rent is so cheap we can't afford to let it go"! Or this one is the best, "there isn't anything affordable where I want to buy". I figured it was time a write the truth about buying vs renting. If I can help just one person escape the L.A. leasing cycle I've succeeded with this article.
When you're considering whether to rent a home or to purchase a home, think about your estimated "cash flow" as the primary motivation. Then we can daydream about fun thoughts like "what if the home appreciates"? Let me save you the suspense because the property will appreciate – that's a fact.
Speaking about daydreaming, let's play make-believe a bit longer and put on our "what if" hats. Are you with me? Let's say you are waffling between purchasing a home or renting an apartment in L.A., on the Eastside. You're searching Zillow and Trulia online for a house that suits your needs in terms of location and convenience. You work in DTLA and the places you like to hang out are restaurants and shops off Figueroa or York just north of Downtown Los Angeles in the upswing neighborhood Highland Park.
Guess what? It's your lucky day! You found a home that's listed for sale asking $750,00. It's a cute Craftsman single-story bungalow in the Highland Park neighborhood. Nothing spectacular – just a "starter" home that's pretty charming with tons of potential. The seller is a sweet lady who will also consider leasing the house to the right person – you! Since you're an awesome human being you're on the top of the list for renting the house if you want it.
How on earth could I afford to buy a Los Angeles house in 2020 anyway?
Hold your horses! Before you bury your head in the sand and keep forking out thousands of dollars each month helping to make the landlord's grandkids wealthy let's take a deep breath. If you were to buy, the payment on the Highland Park house for sale would be $3,200 a month at today's low rates. That's after 10% down on a $675,000 loan amount. Sounds too good to be true, right? I sorta is. You're also responsible for taxes, insurance, and general upkeep plus maintenance such as plumbing repairs and a gardener to contend with. You're probably saying to yourself, "I don't have to deal with those bills now. That's why I rent. It's somebody else's problem"!
You're absolutely right to think that. As a renter, you don't have to worry about those fees. You just have to focus on paying your rent and utilities. But let's say you did buy the house and they are your responsibility. Those other things might cost you about $1,415 per month so the total to purchase that Highland Park home for sale would be about $4,600 a month in this example.
On the other hand, the version of you that ended up renting that home or a similar home in the same Highland Park neighborhood might lease for about $3,500 and have about $50 in renters insurance per month for an outflow of only $3,500. Well, that's certainly a lot cheaper than buying, you might say, right?
Renting a house is looking pretty good in 2020 Los Angeles, right? Wrong!
Consider these facts. The cost of rent in LA increases by about 4% max by law but has been steady at about 3.6% a year. A fixed-rate loan never increases so let's see what occurs in the long run over about 9 years to you as a homeowner of the Highland Park house versus renting it:
Over 9 years of time, you had a payment with taxes and insurance of $4,600 and your cash flow, meaning what $4,600 each month for 9 years of time would have amounted to would have been about $500,000 spent on the mortgage, taxes, maintenance, and insurance. If you rented on the other hand with a $3,500 lease and a small renter's insurance policy you would have spent only $445,000 or about $55,000 LESS over that same period of time. Sounds like a case in point for being a renter, right? Wrong!
Here's where you're gonna fall off your chair, you soon-to-be Highland Park homeowner!
Here's the rub – the annual appreciation of a home in the LA area has been > 7.11% for the past 30 years as a weighted average. Yes, in 2008 to 2011 or so, home prices for those years went down by varying amounts but over time, an appreciation rate of 7.11% is pretty likely to occur because there is a finite amount of land in LA and a larger population seeking to live here than those who seek to move out and live elsewhere. 7.11% on a $750,000 home over 9 years makes your home valued at $1,372,500. Think I'm incorrect? Take a look at ANY home in LA about 10 years ago and see what it's worth today. Did it go up by about 7% or more per year…?
But wait, there's more. With renting, your payment either stays the same each month or once a year it increases. That's it – two options. With a mortgage payment, your loan balance each month goes DOWN as you pay off your principal more and more with each payment so your gain by the loan amortizing. In 9 years of time, your loan decreased by $126,00 so your original $675,000 loan amount would be about $548,000. And, Uncle Sam lets you deduct about $15,346 over those 9 years if you have a 22% standard tax bracket (assuming the lowest possible bracket needed to qualify for a $675,000 loan).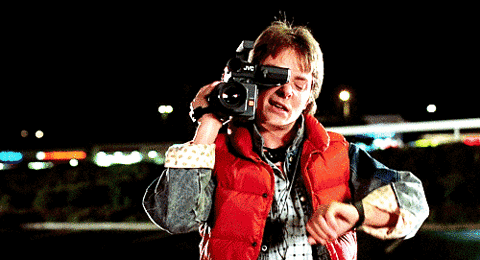 Now it's 2029 – 9 years have passed since I helped you buy the cute starter home in Highland Park. You text or send me an email and say, "Hey Glenn, I think I'm ready to pull the trigger and sell this house. Where do we start?" We get together and figure out the strategy to show the house in its best light. The goal will be to grab a top-dollar sales price. Period.
The commission on the $1,372,500 selling price is about $82,000. You net out about $605,000 because we can't forget that you paid about $15,000 in initial closing costs when you bought the home. You had a cash flow difference of $55,000 between renting vs. buying. There were $82,000 in closing costs to sell including commission BUT:

1) The appreciation gain was $662,000.00
2) The amortization gain was $126,000.00
2) The tax benefits were over $15,000.00
Open your eyes! See who's getting wealthy and who's burning money.
In an alternative universe, you never did take your head out of the sand to purchase the house. The past 9 years you've been living in that Highland Park house flushing $445,000 down the drain in rent. Can you believe it?
No way! I'm only kidding. You bought that house in 2020 and just sold it in 2029! You walked away with over $605,000.00 in which $500,000.00 is free of any taxes because you got married. And, the renter you…well…you wasted $455,000.00. The irony is you actually felt safe. Being stuck in the vicious cycle of being broke and spending money on rent every month created the illusion of safety.
But look on the bright side, Mr. Renter. At today's average savings rate of 0.09% on a US savings account, Your $75,000 down payment remained in your Chase savings account as did your $15,000 for closing costs not invested in the down payment. It grew to a lovely $90,732!
Yep – you earned a taxable $732 on your savings over 9 years which nets you after taxes about $570. This bonus comes after spending $445,000 in rent that you will never get back. The other you who said enough is enough. You pulled your head out of your … Or I mean the sand and walked away with over $600K in your pocket after selling in 2029. Which one of these hypothetical people would you rather be?
Okay, all humor aside. This is a serious decision. Perhaps the largest financial decision of your life. Think again about the cost of waiting to purchase a home or worse yet, the cost of never buying a home. Down payments are as low as 3%. Lenders allow 100% of the down payment to be a gift from a family member or even a loan from your 401k. So why would you even think about continuing to rent? I'll tell you why. It's FEAR. That's it. You're afraid of monsters under the bed. Let's turn on the lights together. I promise they aren't under there.
Conclusion:
That's all I got. Maybe I'm way off base. Perhaps you love to rent. Maybe you love to give your sweet landlady $445,000 every 9 years because you really like her. You really like her a whole lot. Did you know the house is in a trust and her grandchildren are named as the beneficiaries? Make sure you like those kids because they like you.
About Glenn Shelhamer
Glenn Shelhamer is a nationally recognized Real Estate leader who has been helping people move in and out of the Los Angeles area for many years. He is also the team lead of The Shelhamer Real Estate Group. When Glenn's not selling real estate he can be found spending time with his beautiful wife and two terrific kids.
Resources:
Curbed LA: https://la.curbed.com/2019/7/9/20688209/cost-of-rent-los-angeles-july
Other articles we think may be helpful:

Buying vs. Renting A House: What's Right For You? To decide whether to buy or rent a home, look at your current finances, lifestyle, and your plans for the future. If these don't provide a clear answer, evaluate the housing market where you want to live and calculate the cost of each option to help you choose. – Geoff Southworth Realtor.
Should I buy a home or rent one? This is a popular question that people have because there are pros and cons of both renting versus buying While there are benefits of homeownership, it can be expensive and a homeowner has to cover all the repairs and maintenance. If a person renting, then the landlord pays for that and the rent remains the same for the term of the lease. Buying a home offers a homeowner the opportunity to make a home their own. – Sharon Paxson Realtor.
Sometimes buyers are renting and would love to own a home but are not quite in a position financially to do so. Another possibility is renting to own. Over at Maximum Real Estate Exposure, Bill Gassett does an excellent job explaining how renting to own works. Take a look at his tips and advice. Know the pros and cons before moving forward with this kind of agreement. It can be the best of both worlds for some folks.