Invest in real estate to build wealth
Over the last two centuries, about 90 percent of the world's millionaires have been created by investing in real estate. How do you like them apples? For the average investor, real estate offers the best way to develop significant wealth. Period.
There are many different types of investing that a person can do, but one that is still trending in the modern day is property investing. One reason it is so popular is that it is one of the best investments you can make.
Whether you are looking to purchase homes to rent out, or purchase homes to flip, property investing can be a fruitful endeavor. However, property investing can be a lot of work and there is a ton of risk involved. While you can make a lot, you can also lose a lot. In order to find success, you need to keep a couple of important things in mind.
Without any further ado, let's look at the 5 tips you need to remember to be the best property investor you can be.
Know How Sellers Think
Putting yourself in the shoes of the seller is a great tip when it comes to successfully investing in real estate. If you know what they are looking for, how they prepare and what they want in a buyer, you are setting yourself up for success. There are several popular ways sellers sell.
They hire a local trusted Realtor. They can be found by a friend's referral or searching online for "Realtors near me" or use a popular customer review website like Yelp.com.
FSBO – For sale by owner. Some buyers hire an attorney to do the paperwork then roll up their sleeves and do it themselves. If it works that it. The irony is most sellers end up working with a real estate broker at the end of the day.
Flat rate listing fee – Other sellers have found success using the flat rate listing service.
For example, if you want to learn what a seller goes through before selling a home, ISoldMyHouse just released an article on that topic.
The more you know about sellers and their preparations, the better suited you are to make deals that not only work for you but will also be accepted by sellers. If you go in blind, not knowing how sellers think or what they want, the home-buying process can be incredibly long. This wastes a lot of time that certainly could be spent in a more profitable manner. Like relaxing in the backyard with the puppies.
Make Sure Your Finances Are In Order
Before making any type of investment, you need to be sure your finances are in a good place. Investments should only be made with money you can afford to lose. If you are broke or struggling to pay your bills, using the last of your funds to invest in property is generally a bad idea. The last thing you want to do is lose every penny you have to a property investment gone sore.
Make sure you have enough money to pay for the costs of the home, without negatively affecting the rest of your life. Also, you may need additional funds depending on the kind of property investing that you're doing. For example, if you are going to flip the home for resale, you'll need funding for the repairs and renovations. Even if you are going to rent the home out, you may need some extra cash in case of a vacancy or repairs.
Find Affordable Ways to Add Value to the Property
Once you have purchased the property, it should be an immediate goal of yours to increase its value. Whether you are going to rent it or resell it, you will get more money for it if it is updated and more valuable. It should not only look good but also function well and be in good shape. There are dozens of different renovations and changes you can do to increase value, from installing energy-efficient appliances to fixing up the yard.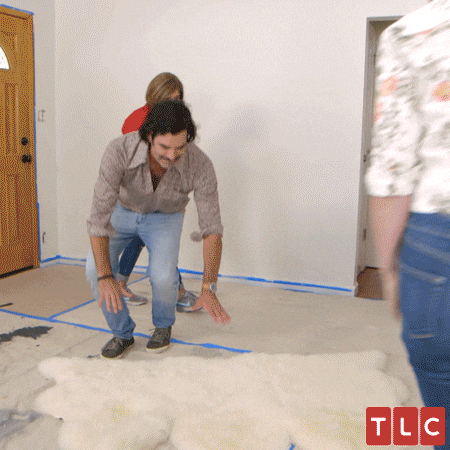 Of course, renovations like this take time and money, so be sure to make intelligent choices. Some renovations are affordable and profitable (such as minor bathroom renovations and others), and could help fetch a much higher sales price or monthly rent. Keep detailed information about what changes you have made, what they have cost, and how much value they have added.
Choose the Right Location
When selecting where to invest in real estate, there are a lot of considerations to make. The choice you end up going with will depend on what you want out of the property. For example, if your goal is to transform it into a vacation rental, you should purchase in a place people like to travel and wear sunscreen to such as Miami Beach.
If you are going to sell or rent it long-term, look for areas that are safe, near amenities, with schools and parks nearby. Also, it couldn't hurt to invest in an area with a growing job market and low crime rates. These are just some of the many things buyers and renters look for in a neighborhood.
In addition to choosing the right location, be sure to know the market that you want to buy into. Know the average prices, the demographics of the area, buyers want out of a home and whether it is a buyer or seller's market. Of course, be sure to put a ton of time into the actual home you buy. You should be spending a ton of time researching the home and location to make sure you make an informed decision with your purchase. If not, it could end up being a very costly mistake.
Try to Think in the Long Term
Like most types of investing, it's a good idea to think in the long term when it comes to property investing. Property investing is generally a long-term play, as even flipping a home can take several months at least. If your plan is to rent out the homes you invest in, you may not begin to make profits for many years.

So don't expect the investment to immediately pay off. In addition to your investment, make sure to think in the long term about your life. Is property investing going to be something you want to do in a decade? How long will you be able to afford it? What happens if you lose your job or need to move for work? All of this needs to be remembered and considered before you take the plunge and invest in a piece of property.
In conclusion, we hope that this article has been able to help you improve your property investing knowledge. There is a lot to know and do, and these 5 tips will certainly help you out.
Real Estate Investment Property Expert
Glenn Shelhamer is a nationally recognized Real Estate leader who has been helping people move in and out of the Los Angeles area for many years. He is also the team lead of The Shelhamer Real Estate Group. When Glenn's not selling real estate he can be found spending time with his beautiful wife and two terrific kids.