Expert home seller advice by a top Real Estate Broker
In this article: How to sell your house without paying for updates. Learn how to get your property ready for the market and protect your money. If you're like me you'd want to get the absolute highest and best price selling your house. Obviously, if my house needs a bit of TLC it won't be winning any awards or grab the same price as the house down the street featured in Curbed that just sold. That house is in better condition and has a view of DTLA.
If you live in reality and follow this advice you'll earn more money in the sale of your home every single time.
Getting your home ready to be offered for sale on the MLS represented by a local Realtor.
Side note – You could offer your house for sale "off-market" or "pre-MLS" to test the waters for a higher price. When a house is offered as a "quiet sale" it appears to be more desirable or special to the general public. If it doesn't fetch the price you want either adjust your selling price expectations or there are a few other strategies listed below to get top dollar.
Below are 6 steps to protect every penny when selling your house
#1 Hire a local real estate broker
Always hire locally with a referral. I'm sure you have a friend or family member with a real estate license and you want to help them out. You're such a nice person. Don't do it. Get a referral for a top real estate agent in the area the house is located. Yelp is a good source to research agents or Zillow. A simple Google search "real estate agents near me" should turn up a few reliable leads.
Hiring an agent before you make a decision about the house is smart for a few reasons. Getting the house ready to sell is a lot of work. Take advantage of the agent's resources. Any local Realtor worth their salt has a team of handymen, contractors, or inspectors. Plus, they sell houses for a living. How many homes have you bought and sold this year?
#2 Create a punch list
Your Realtor and you will walk the property and create a punch list and game plan for getting the house sold. You may decide to do absolutely nothing and that's up to you. But you'd probably earn more money if you invest a bit. Have you ever heard them say, "it costs money to make money"? That's actually very true.
#3 Seller inspections
Over inspect your property! That's the #1 secret to keeping all of the money in your pocket. It's very difficult for someone to ask you for a discount when you already showed them the sewer line break, or the roof is at the end of its life. Expect to invest $1,500.00 in inspection reports and estimates for repair.
Necessary Seller Reports
General inspection
Termite/Retrofit
Roof
Plumbing
Electric
Chimney
HVAC
Sewer line video
#4 Over disclose the property condition
Now that you know the current condition of the property systems you're in a better position to understand the true market value. Keep more money in your pocket and have a smoother escrow. If the new sewer line estimate is $9,000.00 and the roof is $7,500.00 we know what's going on. There are no monsters under the bed. Either the buyers comfortable with the heavy lifting or not. Simple.
#5 MLS listing and/ Agent private notes
Your real estate agent will position the house for sale in the market to attract the most eyeballs. Typically a listing price a bit under the market value is recommended to attract multiple offer packages to purchase. For instance, if the value is estimated at $900,000.00 for your home's current condition perhaps a list price of $829,000.00 or even $798,000.00. This will get the leading real estate websites like Zillow and Redfin to coin your property a Hot Home. You'll have full open houses that create the excitement and energy you want.
Your real estate agent could either disclose the reports in the listing notes (for the general public) or the private notes (this section only licensed real estate agents and brokers see). Either way, it's smart for your agent to make a written declaration of the property condition at this stage. It helps agents and buyers understand what's up and limits the exposure for troublemaker agents and buyers.
#6 Seller counteroffer with reports
Another strategy is holding the reports close to your chest. Delivering the reports with a SMCO (seller multiple counteroffers) is a more aggressive plan and favorable. If agents and buyers are biting at the bit to be the lucky winner of the house energy and emotions are high. A prospective buyer may agree to buy your headache without too much of a struggle. You should get a buyer in back up position #1. This strengthens your deal with the first buyer. Ask me how.
#7 Hire a local real estate expert
Any rookie or weak agent can likely get you into escrow. Afterall this is Los Angeles. I'll hit five prospective homebuyers if I throw my open house sign out of my office window. It's a hot real estate market especially on the Eastside of Los Angeles.
You want to work with a broker who isn't afraid of having an uncomfortable conversation. You want to work with a savvy Realtor who knows how to read a situation and can warn you about the potential speed bumps a mile ahead. This agent isn't a mind reader or a superhero. They simply have been in enough transactions to know what to anticipate. At the end of the day, a loyal Realtor will put your needs before theirs. They have a fiduciary duty to you and all third parties in a transaction. Unfortunately, not all brokers are ethical or do the right thing.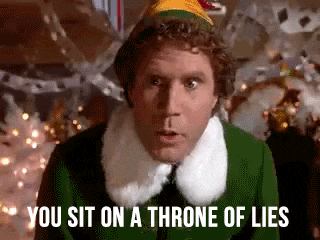 I personally know of a local Eastside L.A. real estate broker who commits fraud on her clients and other brokers quite often. She has been in a lot of trouble but never seems to learn her lesson. She continues this toxic and illegal practice with no remorse. Eventually, her number will be up. She'll be spanked either in the superior court or ethics violations with the Board of Realtors. My point is it's important you know how to spot a fraud. Learn more by reading this popular article – how to spot a bad Realtor.
Articles we like:
Here's a good snippet from Bill Gassett – One of the best ways for selling your house without paying for a lot of updates is to make clean and ultra-presentable. One of the best ways for doing this is to clear out all of the clutter. Buyers love it one they can see all the essential aspects of a home without being bogged down by looking at an abundance of a seller's possessions.
One of the best ways of tackling all of the clutter is to rent a storage unit. If you do a Google search for storage units near me, you will come up with a ton of companies that will be able to help with your storage needs. Take the time to get all the unnecessary clutter in your home and you'll be in a far better position to sell quickly and for more money.
The top Realtor Paul Sian has a lot to share. This time he is sharing about why it's important you repair your home before offering it on the market for sale. Look, at the end of the day, you either pay for your homes deferred maintenance when you own it or you pay for it when you sell it.
Conclusion
Know who you're hiring. Trust them to be an expert. It takes money to make money. Protect yourself. Over inspect. Trust the process. Thanks for reading: How to sell your house without paying for updates. Hope it was helpful.
Glenn Shelhamer is a nationally recognized Real Estate leader who has been helping people move in and out of the Los Angeles area for many years. He is also the team lead of The Shelhamer Real Estate Group. When Glenn's not selling real estate he can be found spending time with his beautiful wife and two terrific kids.