Pasadena's South Arroyo Neighborhood
Nestled between South Pasadena, Eagle Rock and Highland Park resides the 91105 zip code of "The South Arroyo." This 3.7 square mile area contains approximately 6,543 homes, 13,544 people, and some of the quietest park-like streets in California. Let me introduce you to the homes, estates, shops, trails, and real estate market of Pasadena's South Arroyo.
Welcome to the grand estate entrances located in Pasadena's South Arroyo district. These South Arroyo homes are steeped in history with carefully sculpted mature landscaping. Mature elm trees compliment the winding driveway which leads into this large Craftsman home.
This magnificent entrance isn't in Bel Air or Beverly Hills, it's located in Pasadena's South Arroyo , a haven of refinement and well preserved architecturally significant homes.
Wrought iron sconces and gate compliment the Mexican saltillo terracotta tile and white-washed columns of this Mediterranean-inspired Spanish Revival home. The fuchsia bougainvillea and lush green canopy make you feel like you're in Spain.
This home was reinvented for our modern times with old-world landscaping and unique natural and bright garage conversion adding 10-15% more value to the home and function.
This Midcentury Modern home and studio garage conversion with it's long horizontal windows brings the natural light into flow and surround the interior dwelling. The soft muted natural browns and earth tones of the exterior paint align with the Arts and Crafts Movement, letting the home blend into it's natural setting. The orange front door compliments the architectural elements and brings a Zen quality of Yin and Yang to the exterior.
Masterfully crafted two-story home with bamboo privacy hedges, intricate multi-stone driveway and large floor-to- ceiling windows that surround the perimeter. Built with materials carefully chosen to harmonize within the perimeter of trees and landscaping, the home has refined and stunning contrasts of lines that flow both horizontally and vertically breaking up the elements into individual spaces.
The question that I often get asked on property tours with our clients is, "What is a landmark district?"
For Pasadena:
Significant concentration of sites, buildings, structures, or objects united historically or aesthetically by plan or physical development.
Unified representation of a defined aspect of Pasadena's history
Individual properties may not be historically significant on their own, but grouping as a whole is historically significant.
There are 59 properties in the Glen Summer Landmark District in Pasadena which include:
Single-Family Residential Buildings
Period of Significance: 1927-1941
Represents period revival architecture
Large concentration in the Spanish Colonial Revival style
Smaller concentration of English Cottage Revival and Colonial Revival styles
The incentives that come with this designation are:
California Historical Building Code
2-car covered parking waiver
Mills Act eligible ("Historical Property Contract")
Effect on property values
Studies have shown property values in historic districts rise at a faster rate than similar properties outside of districts.
Pasadena's South Arroyo Shops & Trails
The southernmost of the Pasadena Arroyo Seco bridges, the San Rafael Bridge was constructed in 1922 in Pasadena, California. Like the Colorado Street Bridge built in 1913 and La Loma Bridge (renamed John K. Van De Kamp Bridge in 2017) built in 1914, the San Rafael Bridge is an open-spandrel concrete arch bridge that is open to pedestrians and automobile traffic. The bridge played an important role in the development of San Rafael Heights.
Built in 1914, La Loma Bridge replaced the 1898 California Street Bridge, which had closed the prior year due to safety concerns. The open spandrel concrete arch bridge has a Neoclassical design inspired by the City Beautiful movement. The bridge's design is reminiscent of Pasadena's Colorado Street Bridge, which was built a year earlier.
La Loma Bridge has been called the "little sister" of it, and for the first several years of their existence, the two bridges were the only crossings of the Arroyo Seco in Pasadena.
The La Loma Bridge played a significant role in the development of Pasadena west of the Arroyo, particularly in the San Rafael Heights area, which Pasadena annexed at the same time it constructed the bridge. The bridge was added to the National Register of Historic Places on July 14, 2004.
Some of our twenty Native California Oak trees abound in this region with some of the best local hiking right inside the South Arroyo neighborhood.
Little Flower, located at 1422 W Colorado Blvd in Pasadena is a tiny café and candy kitchen on the edge of the 91105 area of the South Arroyo. Little Flower's motto is "It's where we gather to prepare and eat fresh delicious food, drink strong coffee, listen to great music and surround yourself with art, neighbors, friends and community. Little Flower is a great place to meet a friend or make a new one. We can't wait to serve you." I certainly can attest to meeting new friends here and enjoying their strong coffee and incredible food!
"As a baker, you make the recipe so many times, and people ask, "Gosh, doesn't that get boring?" I say "never," because each time we make a recipe, we try to make it better. That's the constant thought at Little Flower. The majority of the staff has been here three years or more, and that's very telling. When we come to work, it's not really even coming to work; it's like coming home to our family. We love cooking and serving our customers, who are also our family because they're an extension of us." -Cecilia Leung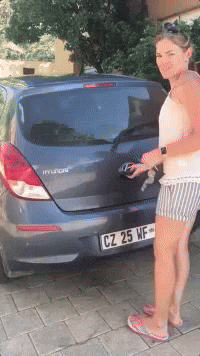 "When I was in college, I would save all the interesting articles and recipes that came in the Los Angeles Times food section. Once, I remember there was an article about a baby shower for one of L.A.'s best pastry chefs named Christine. For her shower, all the city's most renowned pastry chefs brought Christine a dozen of their favorite cookies and the cookie recipe. I kept the article because I told myself "Someday, I'm going to work for one of these great pastry chefs." Little did I know that the article was about the Christine Moore of Little Flower that I would be working for 13 years later." -Cecilia Leung
The stairs near the San Rafael Bridge are also noteworthy. They once led to Busch Gardens, the personal gardens of Adolphus Busch, co-founder of Anheuser-Busch. Busch Gardens was open to the public in 1906 and closed in 1938. It was a major tourist attraction for many years.
The Lower Arroyo is the southernmost section of the Arroyo Seco within Pasadena city limits. This area extends from the renowned Colorado Street Bridge 1.5 miles south, which borders South Pasadena. Pasadena has officially designated this area a nature preserve, the only one in Pasadena. The Lower Arroyo is a wonderful place to take a walk and enjoy nature.
The Arroyo flows between steep canyon walls in this stretch and is predominately open, wild, natural and lush with habitat. Like most of the urban Arroyo Seco, the river in this area is contained within a massive concrete channel that was constructed by the Los Angeles County Flood Control District soon after World War II. Up the steep Arroyo slopes and out of the natural setting of the river are streets lined with spacious, single-family homes, many of them in the historic Craftsman style. Although this area is home to a wide variety of popular recreation, it is primarily "passive" or nature-based recreation. (orroyoseco.org).
Pasadena's South Arroyo Real Estate Market
As real estate advisors we don't have a crystal ball, though how we accurately interpret that data makes all the difference in the world. We keep our fingers on the pulse of the cities that our clients buy and sell homes in, and are full-time advisors continuing to build relationships with our communities.
In July 2021, 91105 home prices were up 152.1% compared to last year, selling for a median price of $2.2M. On average, homes in 91105 sell after 41 days on the market compared to 47 days last year. There were 27 homes sold in July this year, up from 20 last year. (redfin)
Los Angeles County's homebuying remained hot in July, with prices setting a record high for the third straight month. High prices and limited choices didn't stop house-hunters in Southern California from buying homes at a pace not seen in years. 
1. Sales: 8,177 existing and new residences sold — down 5% from July but up 20% from July 2020.
2. Context: You have to go back to 2015 to find a July with more sales. This was the No. 16 busiest July since 1988. Last month was 14% above the 10-year average buying pace for July. Compared with the previous month, sales decreased 4.9% vs. an average 3.6% June-to-July decline since 1988.
3. Past 12 months? 88,730 Los Angeles County sales — up 32% above the previous 12 months and 15% above the 10-year average.
4. Prices: The countywide $795,000 median was up 18.7% in 12 months. This breaks the record $790,000 set in June.
5. Context: Over 10 years, price gains averaged 9.5% annually. The latest 12-month gain ranks No. 51 of the 391 12-month periods since 1988.
6. Past 12 months? Seven records set. The median's $125,000 increase equals a $14.27 gain every hour over 12 months.
7. Existing single-family houses: 5,481 sold, up 16% in a year. Median of $860,000 — a 18% increase over 12 months.
8. Existing condos: 2,302 sales, up 27% over 12 months. Median of $640,000 — a 19% increase in a year.
9. Newly built: Builders sold 394 new homes, up 43% in a year. Median of $872,000 — a 31% increase over 12 months.
10. Builder share: 4.8% of sales vs. 4% a year earlier. Los Angeles County builders' slice of the market ranks No. 5 among SoCal's six counties.
11. Rates: How cheap is money? Rates on a 30-year, fixed-rate mortgage averaged 2.94% in the three months ending in July vs. 3.14% a year earlier. That translates to 3% more buying power for house hunters.
At these rates, a buyer with 20% down would pay $2,660 a month on the $795,000 median sale vs. $2,300 on last year's $670,000 median. So during the past year, the typical house payment is 15.7% pricier.
12. Supply: Some good news for those seeking homes is a steady increase in for-sale listings since May across Southern California. As of Aug. 5, there were 1,310 more listings from a month earlier, according to ReportsOnHousing.com. (DQNews/CoreLogic's report on closed transactions in July for Los Angeles County By JONATHAN LANSNER Orange County Register)